"Animal Adventure" New Kickstarter Fully Funded, Ends Tomorrow!
With just under 22 hours left for backers to further fund this campaign, Russ Charles's Kickstarter for Animal Adventures: Secrets of Gullet Cove, in association with Steamforged Games, is fully funded and more! As of writing, the campaign has made nearly $429,000.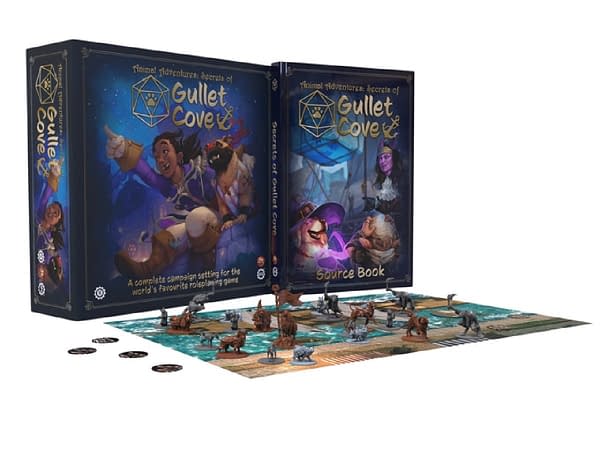 From the Kickstarter page:
Animal Adventures is back with a pawsome new campaign setting for 5e DnD (or any tabletop RPG). Gullet Cove introduces new cat and dog adventurers, new monsters, and three immersive adventures for 1st to 5th level characters.

With 21+ gorgeous pre-assembled miniatures, magical maps, colourful tokens, and a fully illustrated 170+ page sourcebook (plus more to be unlocked), there's tons of content to sink your teeth into.
The content looks gorgeous as well. From depictions of pets and their humans to monstrous creatures pursuing them, Animal Adventures: Secrets of Gullet Cove is spectacularly-illustrated.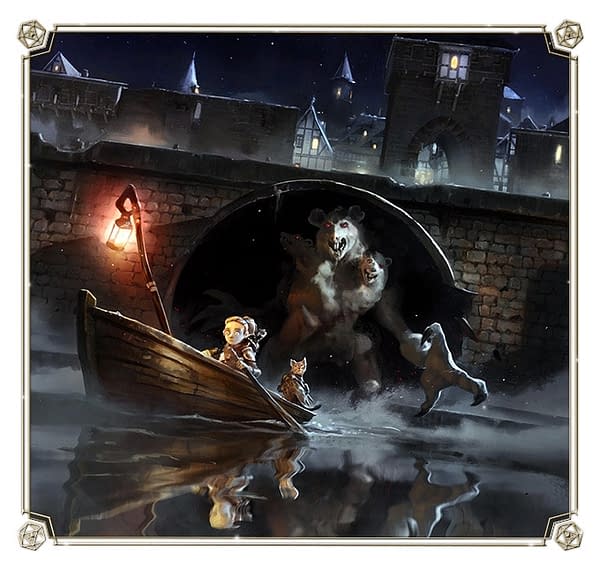 The players in the campaign for Animal Adventures are, as to be expected, animal companions of an adventuring party, all of whom go out on an adventure of their own. From the Kickstarter:
Included in your pledge as detailed doggy miniatures, these adorable dogs make up one half of the Gullet Cove adventurers. Play as one of these RPG player races:

A

Kickstarter exclusive Paladin

, Orlan is the most dedicated Warden the Golden Collar organisation has ever seen. Brave, resourceful, and resilient, she never backs down—no matter the odds!
A

Druid

of the Sea, Luna the black Labrador is as cute as she is powerful. Plus, she can control the sea. Is it any wonder this adorable lab is in demand across Gullet Cove?
A

Fighter

, Roger the Staffordshire Bull Terrier was awakened late in life. In fact, he sometimes forgets he can speak—but he never forgets how to use a blade (or his teeth!)
A

Bard

, Bartolomy the timid Basset Hound often finds himself in terrifying situations. At least it makes for excellent poems. Although, he'd much rather be in the library.
A

Paladin

, Reximus the Doberman found his calling as a young puppy, when he defended a human child against a pack of hungry street dogs. Now, this heroic canine devotes his life to protecting the innocent.
A

Cleric

, Zoe the English Sheepdog is a true and committed servant of the Good Mother. Don't mistake her goodness for weakness; when riled, she's a ferocious warrior who wields her magic well!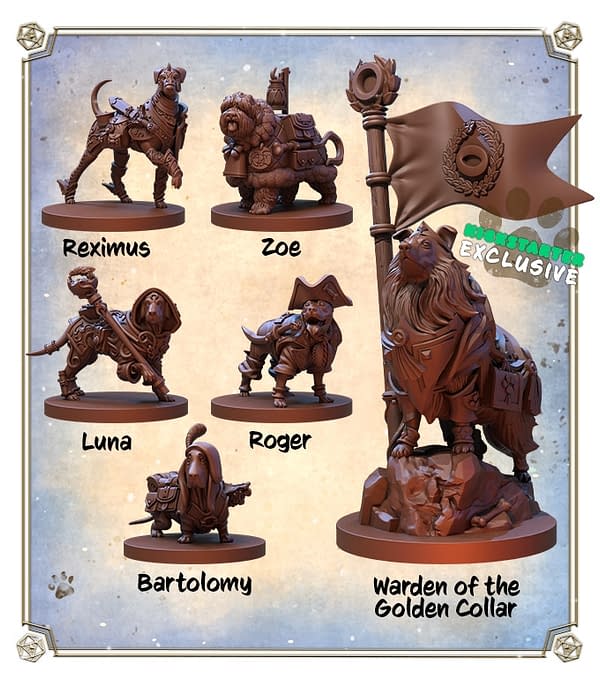 And what good pet-based adventure game is complete without cats? Did we mention there are cats too? Well, here you go. From the Kickstarter:
Included in your pledge as intricate kitty miniatures, these cute cats make up the other half of the Gullet Cove heroes. Play as one of these RPG player races:

A

Rogue

, Eduardo the ginger tabby is an extremely talented thief. Even if he were caught, his cute face usually gets him out of mischief!
A

Ranger

, McCoy the Norwegian is a skilled hunter with a dark and mysterious past. His extra-fluffy coat is ideal for exploring snow-covered forests and cool caverns.
A

Sorcerer

, Pearl the tortoiseshell has the nickname 'Tiny'. She herself isn't tiny but, as a kitten, she liked to collect tiny things. Things that soon became elements of her power.
A

Warlock

, Denira the Manx signed her name in the black book of the great old one and struck a deal for power. A deal she sometimes regrets…
A

Wizard

, Coral the Savannah cat is intelligent even for an awakened animal. Meatless biscuits are her preferred diet, and making outfits for her mice familiars is her favourite hobby.
So, hopefully, this tidbit of information has enticed you enough to get a closer look at the Animal Adventures series and the Kickstarter for it. Maybe you'll want to back it – but if you do, act quickly because the Kickstarter ends in less than 22 hours' time!