If you're a major online retailer like GameStop, and you decided to sell an exclusive item, maybe you should only sell what you have and not what you don't. That's the lesson the company is learning entering the weekend as they have pulled a limited edition Kingdom Hearts III PS4 Pro Bundle from their online service after selling more than they had. After putting the item up online, the company soon discovered that they oversold on pre-orders, forcing them to take the item down and offer $25 in credit to people who basically didn't make the cutoff.
Due to an error, we oversold on pre-orders for the LE Kingdom Hearts 3 PlayStation 4 Pro and, unfortunately, some orders had to be canceled. Guests who had an order canceled will receive a $25 Gift Coupon. We apologize for the inconvenience and frustration this has caused.

— GameStop (@GameStop) January 25, 2019
As you might expect, the reaction in the comments on the news wasn't all that thrilling. The company got lambasted by people who thought they had what you see below secured at launch, only to find out they don't even have the game itself on lockdown. Considering how bad of a screwup that is for GameStop, we'd be working with Sony to go on an apology tour and offer discounted consoles to those who got screwed out of one. Or at least cheap copies of the game. $25 is an insult, especially if you're such a KH3 megafan that you were willing to plunk down that much cash for a console that will probably be obsolete in about a year.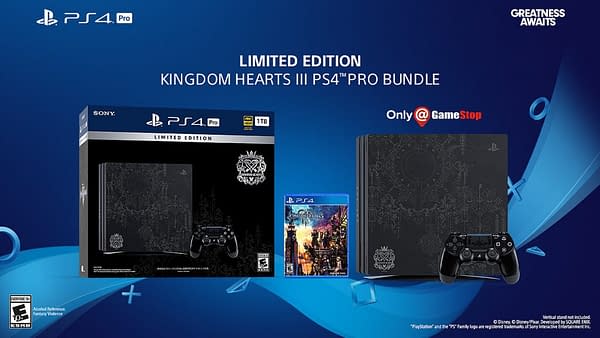 Enjoyed this article? Share it!