Those of you waiting to get your hands on Gears 5 are in luck, as Microsoft will be doing some multiplayer testing on the game starting July 19th. The company released details on Xbox Wire about the test, as they're looking to work out the kinks before the game is released on September 10th, 2019. Cutting it a little close to the date, but hey, not our call. Among the features in the test will be Escalation, Arcade mode, King of the Hil, and the training/tutorial Bootcamp so you can figure out the mechanics. You'll also see a short mode of Tour of Duty, so you can earn in-game content during the test. The test will run from July 19th at 10 am PDT until July 21st at the same time, then a second test will run on July 26th at 10 am PDT through July 29th. We have more details below from Microsoft on the Gears 5 test.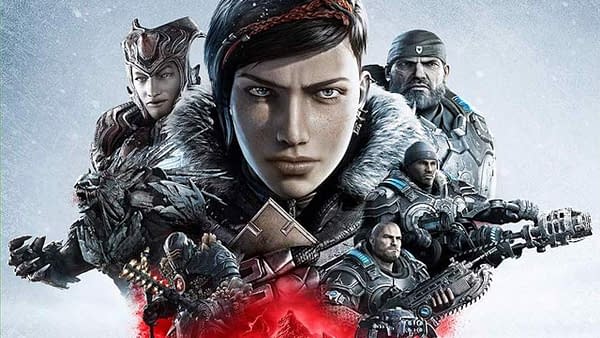 Multiplayer fans of all types can enjoy these weekend test sessions, as you'll get to play Escalation (our updated competitive gametype) along with Arcade (a new and approachable multiplayer gametype) and a longtime fan favorite: King of the Hill. For players new to Gears or those that want to practice their skills and learn new mechanics we've added our new training mode – Bootcamp. The Tech Test also features a short Tour of Duty, which is a series of challenges for players to earn content – completing all of these challenges unlocks an exclusive Tech Test Banner. Players can also unlock three Versus Weapon Skins by completing some additional challenges. For a closer look at Escalation, be sure to check out the ELEAGUE Invitational next weekend (July 13-14) and stay tuned for additional details about Arcade next week. …

As mentioned earlier, starting on July 17 at 10 p.m. PDT, you can search for "Gears 5" to pull up the Technical Test on your Xbox One console or Windows 10 PC. If you're an Xbox Game Pass member, you will see the Tech Test available to download in your library – same as any of the 100+ great games in the catalog. Note that between the weekend test periods, the Tech Test itself will be available for download, but servers will be offline. We also wanted to remind you that online multiplayer will require Xbox Live Gold on console, and that because this Tech Test is to help test our servers, you might encounter some queueing as you start to play. We hope to make Gears 5 a great online experience for all players and Xbox Game Pass members on launch, and this Tech Test will help.
Enjoyed this article? Share it!