Geguri has Joined The Overwatch League's Shanghai Dragons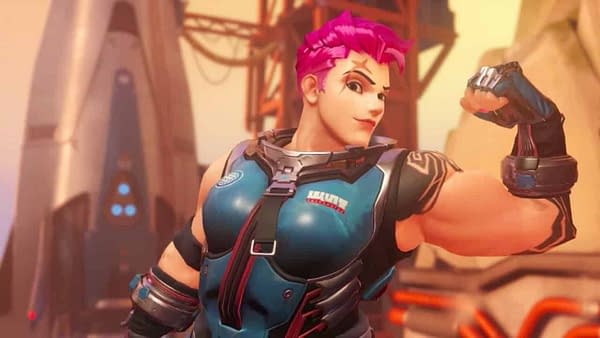 When the Overwatch League first kicked up, one of the biggest criticisms of the league was its lack of female players. Specifically, people were concerned about the lack of the well-known Zarya player Kim "Geguri" Se-yeon. Early reactions from the Overwatch League teams stated that they did not sign Geguri because she had no experience with the rest of their team or was too young. Naturally, a lot of players weren't having it.
Looks like all of that has finally gotten through and Geguri has been signed to the Shanghai Dragons according to the latest report by ESPN.
Last we heard, just yesterday that is, Geguri would be joining one of the Overwatch League teams, but didn't say which. However, sources have reported to ESPN that Geguri will be signed to the Dragons.
Geguri, who is arguably the best in the world at playing offensive tank Zarya, will reportedly be joined by Lee "Fearless" Eui-Seok, Cheon "Ado" Ki-hyun, and an unnamed Chinese player on the Shanghai Dragons. The team has had a disappointing debut in the competitive Overwatch season so far, "currently sitting last in the standings without a match victory thus far, accumulating a 4-33 map record and 0-8 match record," according to ESPN. The team only has two more games in stage one, which could easily end without a single win if things don't change.
ESPN reports that the official announcement should follow within the next couple of weeks.
With Geguri being signed to an Overwatch League Team she will join the very small number of women competing in the highest levels of eSports, where they still face a 718% pay gap as compared to their male colleagues. Hopefully we'll see that change in the near future.