Gerard Way's "The Umbrella Academy" to Become a Card Game
Gerard Way
and
Gabriel Bá
's
The Umbrella Academy
series
is getting a card game adaptation from Studio71, who have entered into a partnership with Dark Horse Comics for the project. The card game will be launched on Kickstarter in early 2020, which is just a year after the Netflix adaptation. That said, the game will be based off the comics rather than the Netflix show.
Studio71 has created several games based on licensed IPs before including Joking Hazard, which is the second most-funded Kickstarter game, and Binding of Isaac: Four Souls which was based on Edmund McMillen's legendary indie game. They're hoping to bring that success to The Umbrella Academy.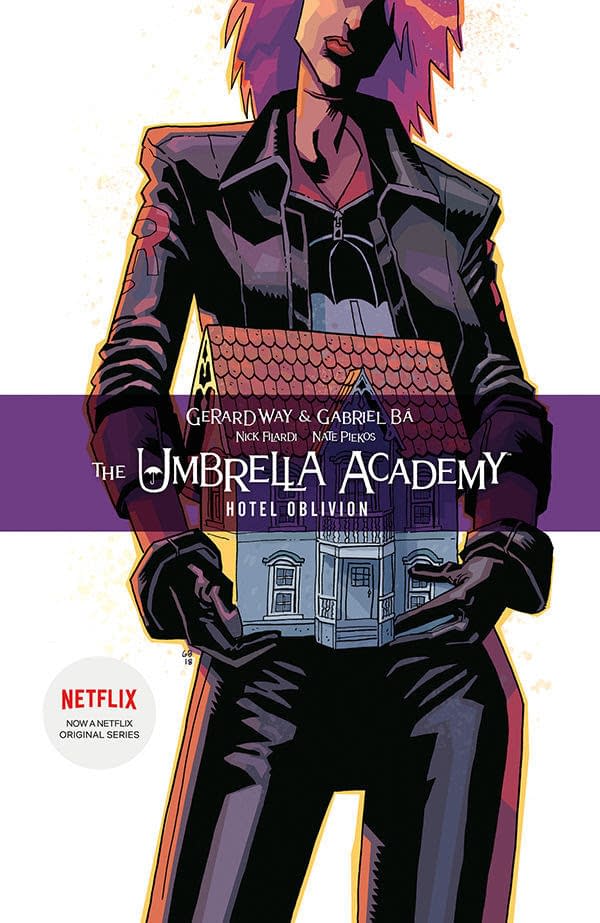 The announcement from Dark Horse came with a few statements from both Studio71 and Dark Horse Comics.
"We are incredibly excited to partner with Dark Horse Comics, Gerard Way and Gabriel Bá to bring The Umbrella Academy card game to fans next year. We've all been ardent consumers of the comic book series for years and are looking forward to launching the game. At Studio71 Games, we are passionate about building brands with long tail through a combination of premium expansion products as well as fan engagement across platforms, proprietary data analytics and out-of-the-box marketing," Dan Weinstein, President and Co-Founder, Studio71, said.
"We're thrilled to be working with Studio71 on a The Umbrella Academy card game," said Nick McWhorter, Chief Business Development Officer at Dark Horse Comics. "Studio71's previous success with game design, blockbuster Kickstarter campaigns and strong retail relationships make them an ideal partner for us."
While the Kickstarter for the Umbrella Academy card game will launch in early 2020, there is no expected launch date just yet for the card game itself. The release will likely come in late 2020 or early 2021 considering the usual cycle of Kickstarter game projects.