Getting a Glimpse of TinyBuild's Upcoming Games at PAX East 2019
Whenever we visit a game convention, we always look for the orange banner of tinyBuild Games to check out, as we did this year at PAX East. Aside from getting a blinking lanyard, orange shades, and a Hello Neighbor doll that made everyone on the flight home ask me "what is that?", we got to check out a couple of games that they have planned to come out in 2019.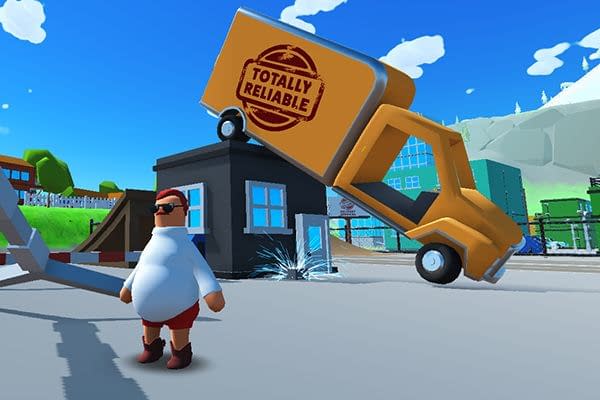 First on the list was Totally Reliable Delivery Service, which the best way I can describe it is if Gang Beats had a kid with Guts and Glory. The game is up to four players, the best being 2-v-2, where it's your job to get a package from one end of the map to the other with the worst body controls possible. What's more, you're racing the other team to beat the clock. There's no one way of doing things, you have multiple options at your disposal in a world that feels like someone littered a driving course with garbage. The game is set to be released on July 15th on Steam.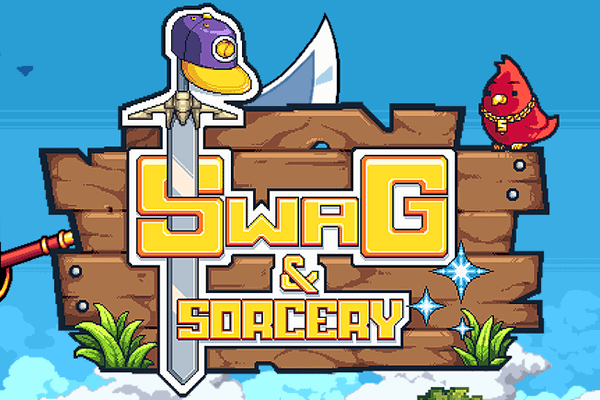 Next was a cool little surprise in Swag & Sorcery, which we've kinda seen before but didn't really get much info from. Created by Lazy Bear Games, the game feels like a traveling fight game mixed in with a farming sim, as you build up your own town and get resources in order to go off and fight monsters in the surrounding. I like how the game changes between modes so it keeps things fresh without specifically relying on a particular trope or genre to get you through the game. The game is set to be released sometime in 2019, just no official window yet.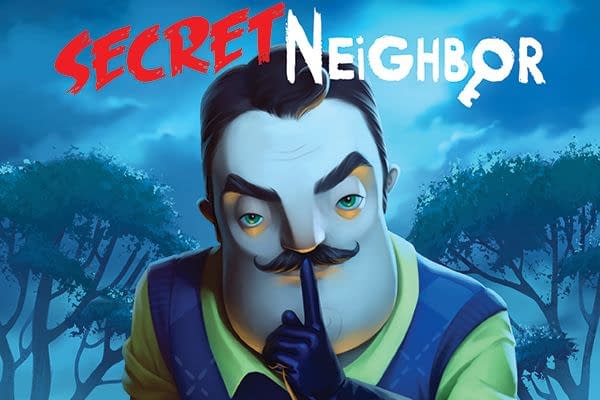 Finally, we got to watch some people try out an updated version of Secret Neighbor. The game has been sitting in Early Access/Alpha phase for a while now as you can try it out but it doesn't have a ton of depth to it yet. Basically, if you enjoy games like Dead By Daylight, Friday The 13th, and Last Year: The Nightmare, you'll get a kick out of it. We'll see if they release the game in 2019, I'm thinking more 2020 based on the development Hello Neighbor went through before it was finally released.