Back at E3, we came across a very cool company in the South Hall that caught our eye, as we saw some amazing clothing from Volante Design. The company makes, as they describe it, superhuman streetwear. This is the kind of gear you could wear at a convention to cosplay, but could also wear around town as a functional item. We've got three things to review for you today, all of them in time for the fall and winter months where you'll need some additional padding, and we'll start with their Talon bracers.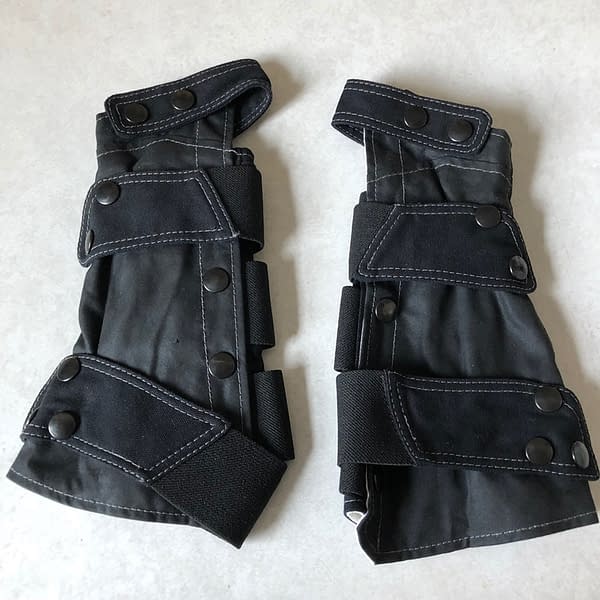 If you've never used a bracer before, these are basically protective gear to put over your wrist and forearm area while also giving you a better grip across the palms. The fabric used to make these is a waterproof waxed canvas that is both comfortable and smooth on the inside, with a slightly rough but durable texture on the outside. I've seen a few different designs on the convention circuit with different materials, and this is one of the more breathable designs that actually felt comfortable.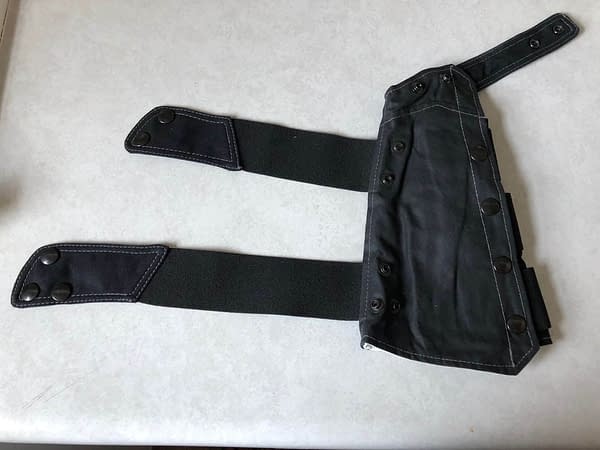 As you can see, the inside has been given a white interior, while the outside remains black. This is a smart design as wearing these for hours would normally cause your arms to heat up and sweat quickly, but the white fabric actually keeps them cooler for longer than if it material was completely black. I tested them out at a couple events and found I could walk around the entire day with them on and never needed to take them off, except to eat and use the restroom.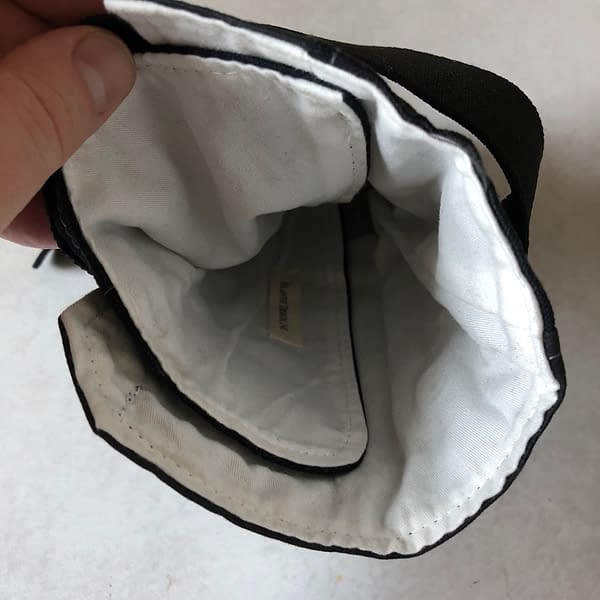 The Talon has two options as far as putting them on. You can either wrap it around your arm and hand from scratch and button it up, or you can pre-button them up and slide your hand through. The Talon is held together through three main straps: one along the base, one around the wrist, and one overlapping your hand. If by chance you've ever needed to wear a hand brace, it's the same principle, as the bands are made from an elastic material that wraps around to secure comfort.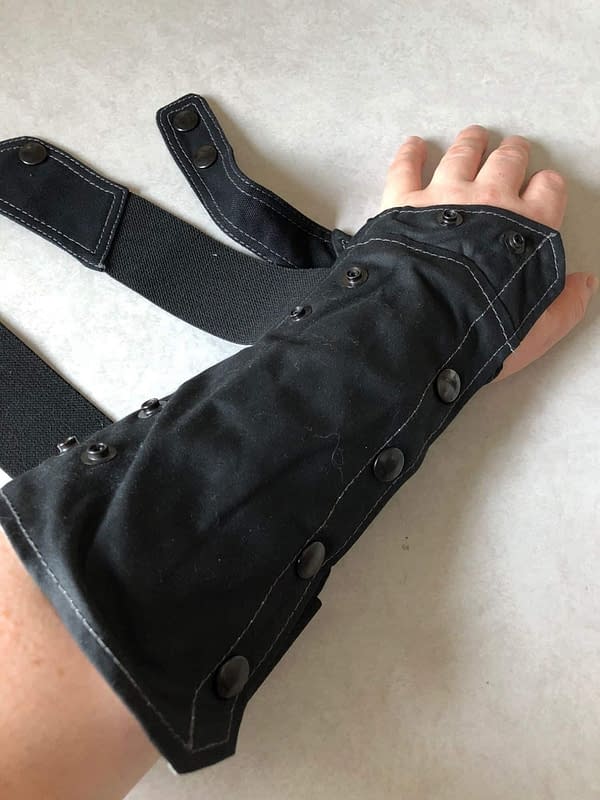 In case you're wondering, no, the top of the hand does not make a good weapon. It will protect the top of your hand if you happen to get into a LARPing battle, but there's no protection for the knuckles or the fingers. So you can't go off starting a fight with these as if you tapped up your fist.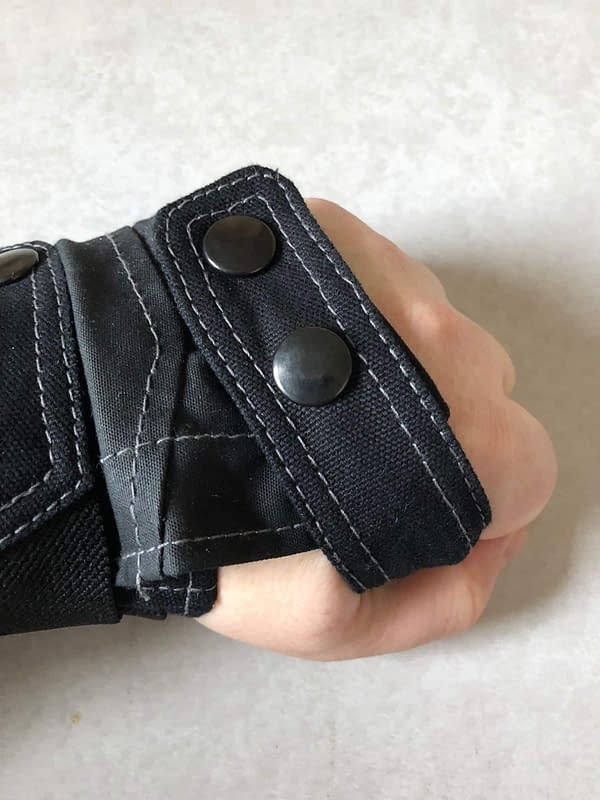 The primary function of the palm is for a better grip. So those of you carrying swords or other weapons are able to hold onto them better while posing or just carrying them around without your hand getting super sweaty and wearing down the item in question. I tried it out with a few different weapons from a friend's costume shop, and the grip serves well. Takes a little bit to get used to with a layer between your hand and an item, but after a few minutes, you'll learn to compensate.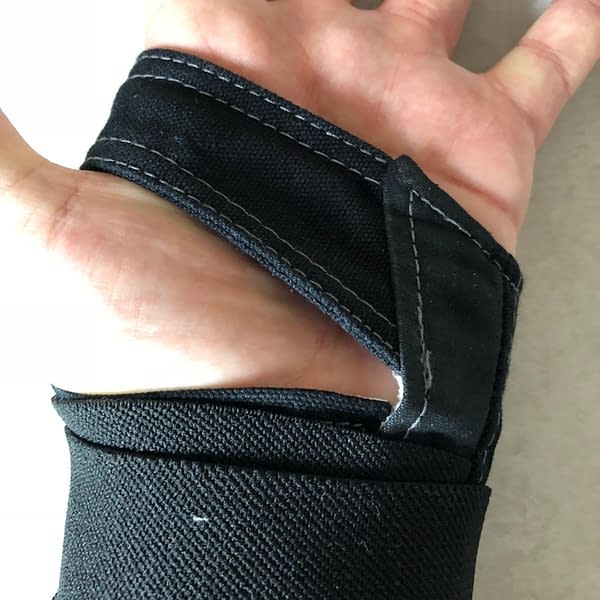 Overall, the Talons are one of the best designs we've ever seen and we really don't have any complaints about them. Well, we could have used more knuckle protection, but that would have caused them to lose hand functionality. Volante Design did some mighty fine work with these. The only hurdle a lot of cosplayers may have is the cost, which comes in at $95 a pair. But I can say with full confidence they're worth the price.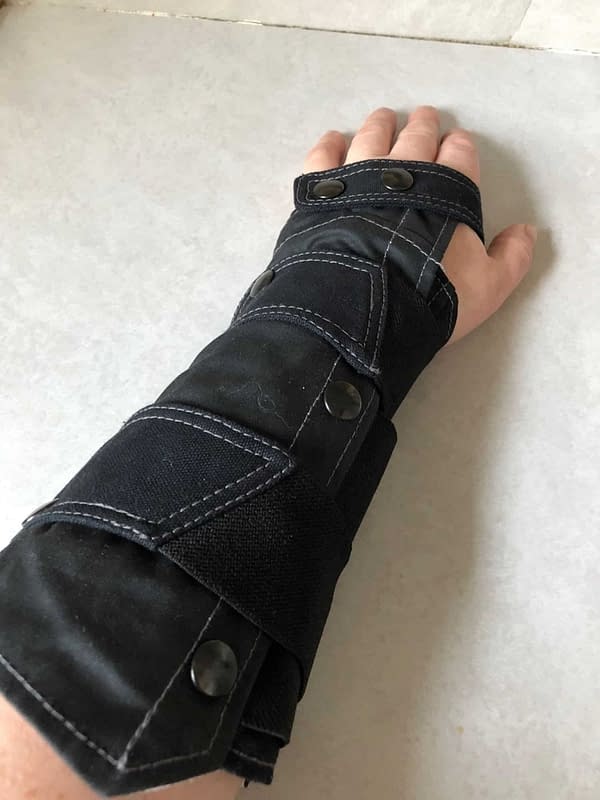 Enjoyed this article? Share it!