Ghost Recon Breakpoint Adds AI Teammates Today
Ghost Recon Breakpoint will have a chance to go solo with some help today as Ubisoft rolled out the AI Teammates today. The company released the 2.1.0 update into the game this morning, activating the new AI players we talked about over the weekend from the Ubisoft Forward event. Here's a little more info on them from the devs.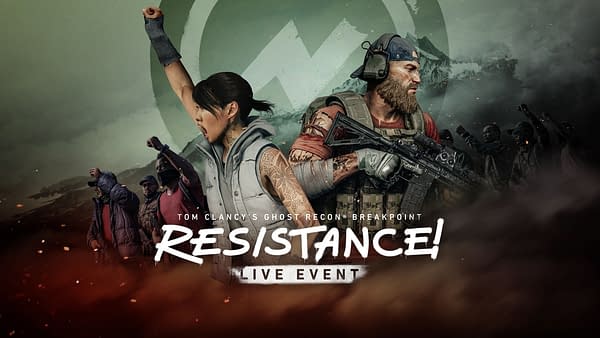 The addition of AI teammates to Tom Clancy's Ghost Recon Breakpoint will offer new possibilities for solo players, who will be able to activate or deactivate them via the menu at any time, depending on whether they prefer to be backed up by their squad or play as a lone-wolf operator. Ghost Recon Breakpoint's AI Teammates will retain gameplay features and abilities present with teammates in Tom Clancy's Ghost Recon Wildlands, including the ability to execute given orders, the sync shot and the possibility to get revived. Additionally, it will now be possible to fully customize their physical attributes and gear. Players will also be able to pick their AI teammates' main weapon, affecting the way they engage enemies in the world. The update will also introduce new Ghost War PvP content including the observer mode and item drop functionality, as well as a wealth of improvements based on community requests, including enhancements to the Gunsmith.
To be clear about these AI, this is not a fix-all squad that can just do the job for you while you kick back and reap the benefits. They're here to help you, especially if you're pinned down, need assistance, or need a medic to get you back up. But they're not around to just run the mission for you as you sit on a hill with a sniper rifle. You can see them in action a little more in the trailer below. Best of luck to you in your solo missions with your new-found teammates.