"Ghost Recon Breakpoint" Shows Off PvP Mode At Gamescom
Ubisoft came to Gamescom 2019 this week with their own reveal as they showed off Ghost Recon Breakpoint's 4-v-4 PvP mode, Ghost War. Set to a remix of Blur's "Song 2", the new mode will have you playing on a small map with a collapsing circle like a battle royale mode, constantly pushing both sides together. There will be six maps in total to play on when the game launches with four different classes of soldier for you to choose from. Each one bringing something special to the table so you can work as a unit. You can read more about the mode below, as well as check out the pics and video.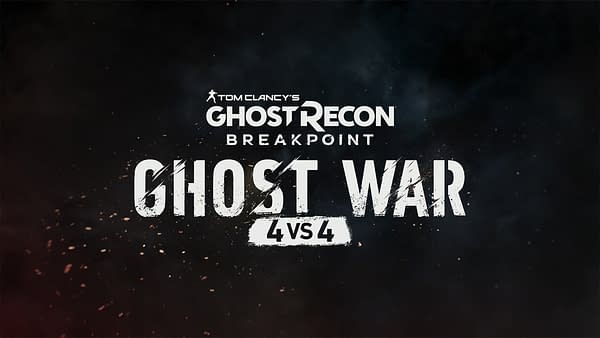 Ghost War is an intense 4v4 experience built on the tactical squad play from the Ghost Recon series, where strategy and teamwork are just as important as skill. At launch, players will be able to choose from four classes, Assault, Panther, Sharpshooter and Medic, each fulfilling specific roles on the battlefield as they engage with enemies across six unique maps. New features, such as cover mechanics, impact of the terrain and injury system were adapted from the Tom Clancy's Ghost Recon Breakpoint's campaign and will bring additional depth to the experience.

Two distinct modes will be available at launch:

Elimination is an intense team death match mode with a tactical twist where the new shrinking combat zone mechanics force players to jump into the heat of the fight!
Sabotage is an asymmetrical bomb mode where attackers have to plant and successfully detonate a bomb at either of the Bomb Sites, while defenders try to stop them.

For the first time, Ghost War is seamlessly integrated within the Tom Clancy's Ghost Recon Breakpoint experience. With the new shared progression system, each player will progress in PvE and PvP with the same character and keep their unlocked classes, skills, customization items and weapons across both modes. Specific tuning will be implemented for PvP to ensure a fair and skill-based experience for all players.