God Of War Creator David Jaffe Joins Forces With Movie Games
Movie Games, an independent video game developer based in Warsaw, Poland, has announced that David Jaffe will be joining their ranks as a guide and mentor for the company, as well as aiding in project selection. David Jaffe's name may not be unfamiliar to our readers, as he was the Creative Director of Sony Santa Monica, the creator of the God of War series, and the director for the Twisted Metal series. A legend in many respects, he is also a BAFTA award-winning game designer.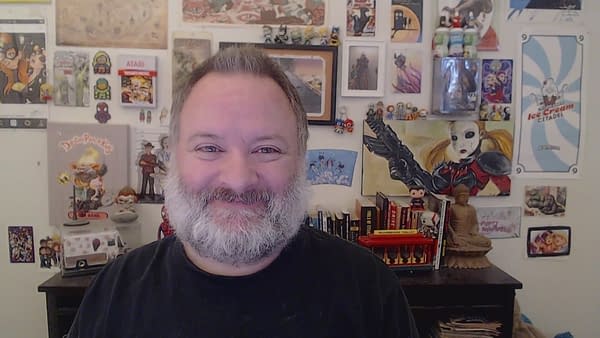 While Mr. Jaffe will be mentoring the developers over at Movie Games, the company will, in turn, be open to financing his creative game design projects. Meanwhile, his connections and networking will surely be welcomed by the company. He has also been invited by the company to join its supervisory board.
According to Movie Games' press release on the subject, Mr. Jaffe had this to say on the topic:
I am delighted to join the Movie Games Family! From strange and blisteringly imaginative gems like Lust From Beyond, to fresh and innovative titles like the upcoming War Hospital, Movie Games is not afraid to take chances. I have found them to be refreshingly, excitingly open to exploring new game ideas. Truth be told, it reminds me of early Playstation days, where unique-but still commercial-ideas still had a seat at the table. In some ways, it feels like coming home. Granted, it's a strange version of home, where everyone but me has accents that make them sound like bad guys in a Bond movie. But still- it's home nonetheless! And I dig it!
It is neat that Movie Games reminds Mr. Jaffe of his early days at Sony, and we wish him the best of luck in this endeavor! Are you excited to see what this company has in store with David Jaffe in tow? Let us know what you think in the comments below!