Posted in: Games, Review, Video Games | Tagged: anime, battle, Marvelous!, Senran Kagura Estival Versus, XSEED
---
Going For Teenage Boys: The Story Of 'Senran Kagura Estival Versus'
I've never had a character in a game ask me to call them a "dumb bitch" before. Then I played Senran Kagura Estival Versus and all that changed. Not in a good way either. The story, or at least what little there is of one, centers around two shinobi sisters named Ryōbi and Ryōna. One is smart and leading, the other is dumb and "bouncy." They use their powers to combat a mystical phenomenon that pulls the two girls into a parallel dimension where they face off against their deceased family on an island. That's about as much as I could snag from the story without looking it up, because most of the dialog is drenched in sexual innuendo and self-deprecation on the part of both women. You don't even realize the game is a brawler until 20 minutes into the game after we're given two cut scenes and ten minutes of worthless dialog.
The controls are a horrid mess. First of all, there's no way to control the sensitivity or adjust it later, so you're stuck with directional and camera controls that run like they're greased up. So you inevitably run too far into a fight or your camera just doesn't know when to stop. The attacks are okay for what they're worth, but targeting is a mess and doesn't really do anything when you're in a hoard of enemies. I swear, I got through battles faster by hitting X-Y-B, in that order, repeatedly at the same group of enemies, and they died faster than if I coordinated my attack. What's more, when I stood still, no one attacked me. I stayed at perfect health as my companion did all the work. What's the point in having a fighting game if there's no threat? The game is filled with so many jiggly boob shots it becomes annoying. I totally understand, there's an audience for this and companies will always make these games because there's a portion of gamers who will stare at jiggly boobs for hours because… boobs. But this is bordering on Dead Or Alive mechanics of annoyance as to how far the designers go to remind you that A: Women have breasts, and B: they can move as if independent from their body. Of course, you can't have chest shots without panties shots, and they are abundant every time you run. This game was targeted for teenage boys so hard, it might as well have come with a box of Oxy pads and a can of Axe. Senran Kagura Estival Versus is just bad. There's no better explanation I can add to this—you can tell who it was aimed at and that's the only appeal that game has. Why anyone thought we needed a PC version of this I'll never know. The only thing I can give it some props for is the animation sequences, but that's about it. This game lacks substance and the style might as well be a softcore hentai video. Stay away from this one.
---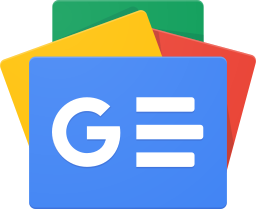 Stay up-to-date and support the site by following Bleeding Cool on Google News today!