Good Vibrations and More as We Test Out Woojer's Ryg Harness
There's a lot to be said for things that enhance your experience in gaming (some good and some bad), but Woojer is looking to immerse you as best they can. While we were at E3 we got to try on their brand-new Ryg harness system, which as you can see from the photos below is a complete sensor suit designed to give input depending on what audio goes into the device.
We were strapped in and the company played us a couple different clips from YouTube at random that they did not own to show the power. One of them was an official Dolby surround sound test that gave us vibrations in the chest from an explosion in the distance, while a few seconds later we were being hit by raindrops during a storm. This is one of those moments where you feel something hit your skin and you immediately recall that sensation. It was awesome.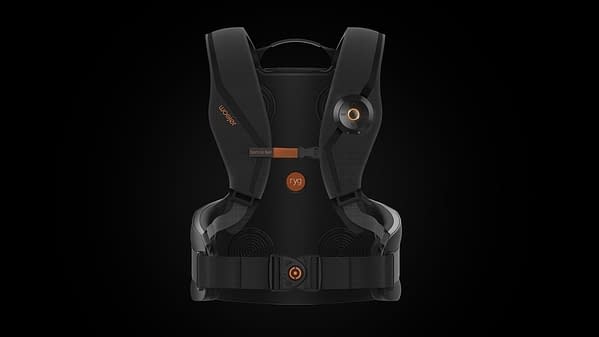 We were also treated to concert footage of a rave happening in Miami, and having attended a ton of concerts in my life, the feeling of being pelted by speaker vibrations as the music went off was authentic. I really had no complaints about this device having tried it out. The only thing we didn't learn about was a release date and a price. If you're a VR/sensory junkie, then this is some gear you need to look into when it officially comes out.