This afternoon, Google slightly revealed what they've got planned for GDC 2020 this year, but it may not be the full picture. On the events section of their With Google website, the company posted that they will be a part of two events in San Francisco. The first is the Developer Summit taking place between March 16-17, where they will be in the Moscone West Room #2020 & Room #2024. The other is a formal notice that they will indeed have a booth in the Expo Hall, located at Booth S627. We have a full list of everything they'll be doing at the Summit, which should catch a few eyes as some of the subjects include enhancing the real-world gaming experience, gaming with Google Cloud, and multiplayer game services with Cloud and Stadia.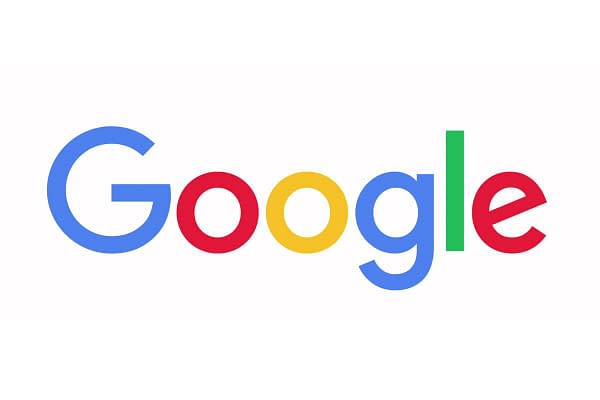 930-10:30am

Google GDC 2020 Keynote

Watch the Google for Games Developer Summit Keynote where we'll share the latest innovations for game developers across Google's product teams. Learn about the latest tools and solutions built to help game developers create great games, connect with players, and scale their business.

10:50-11:50am

Tools for Development and Optimization

Learn about new development and profiling tools that Google has built specifically for game developers. You'll be able to deploy large APKs to devices faster, fine tune your graphics performance with a new profiler, and analyze device memory much more effectively.

1:20-2:20pm

Reach More Devices and Users

Deliver great experiences to more users with new tools from Android, Google Play, and our growing game engine partnerships. Come learn how we're expanding the Android App Bundle to support game asset delivery and rich content. We'll also talk about new Android device research and Android vitals features that help you achieve good performance and stability on more devices, and a new tool to test your game efficiently before launch.

2:40-3:40pm

Go-To-Market with Google Play

Learn how the Play Store improves game discovery and builds hype for over two billion monthly Play store users! We'll cover new best practices for getting discovered, a holistic view of quality, and ways to build and engage audiences for your game, before and after you launch.

4:10-5:10pm

Optimizing the Fun While Scaling to a Global Audience with Firebase

Spend more time finding the fun and less time managing infrastructure. Come learn how new Firebase features can help your teams deliver games for millions of players quickly without scaling and managing databases, focus QA on gameplay issues rather than crashes, and optimize for fun and revenue in production. Join us to learn how to spend more time finding the fun and less time managing infrastructure with Firebase.

5:30-6:30pm

Enhance the Real-World Gaming Experience

Bring real-world elements into your game. Hear from our maps and augmented reality platform teams and learn how to leverage the real-world to engage players.

9:30-10:30am

Google GDC 2020 Keynote Rebroadcast

Watch the Google Developer Summit Keynote where product leaders from across Google will share the biggest announcements for game developers. Learn about the latest tools and solutions built to help game developers create great games, connect with players, and scale their business.

10:50-11:50am

Accelerate Your Business Growth with Leading Ad Strategies

Come learn how Google will help you tackle some of the most common challenges faced by user acquisition and monetization teams:

Part 1: Build your best ad creative
The right creative can boost your campaign's performance. Learn the creative strategies that make the most of Google's App campaigns.

Part 2: Use insights about ads-based LTV to improve your ROI
Understanding your revenue and user acquisition metrics is the key to a strong growth strategy. Learn the best way to gain insights about ads revenue to improve your campaign performance.

1:20-2:20pm

The Future of Gaming with Google Cloud

Google Cloud hosts a panel featuring leaders from the gaming industry who will discuss how they are utilizing cloud technology to lead sucessful businesses today in addition to where they see the industry headed in the future.

2:40-3:40pm

Launch and Run Your Global Game with Google Cloud

Learn how Google Cloud has supported some of the biggest titles in the world, including key technologies and design patterns for designing globally scalable games. We'll look at how Google helps support your game on launch day and beyond, including services such as performance benchmarking and capacity planning to ensure that games run equally well for one player or one million. Finally, we'll take a look at some of the technologies Google Cloud is building to make scaling global games easier.

4:10-5:10pm

Data Analytics and Databases for Games

Games provide a wealth of data but determining how best to capture and utilize that data across an organization can be challenging. In these sessions, you will learn about the latest innovations in Google Cloud's analytics capabilities and database solutions while hearing from current gaming customers on how they have succesfully implemented these solutions.

5:30-6:30pm

Multiplayer Game Services with Google Cloud and Stadia

Take a closer look at Open Match, the open source matchmaking project co-founded by Google and Unity and learn how game companies are incorporating this product today. Next, stay for a joint presenating by Google Cloud and Stadia where we will discuss how these platforms complement each other to create the best experience for players and developers.

9:30-10:30am

Bringing Destiny to Stadia: A GDC Postmortem

A Senior Bungie Developer gives an honest and open recounting of their experience building Destiny 2 for a brand-new platform. From multiplayer testing, graphics tweaking, backend infrastructure, and latency, the Bungie team will share insights into what it took to launch on day one with Stadia with one of the best experiences on the platform.

10:50-11:50am

Bringing Vulkan Graphics into the Mainstream

Learn how Google is approaching Vulkan graphics API development, what the technology is gaining with the 1.2 release, and tools that Stadia is building to help developers approach their work with a "Vulkan-first" mentality.

1:20-2:20pm

Mastering Cloud Gaming: Tales from Stadia's Launch

Hear from some of Stadia's partners and platform leads on what it took to bring their games to the new platform. Learn about the capabilities of Stadia to build great gameplay experiences across different network conditions and device endpoints, how each developer approached cloud gaming, and more.

2:40-3:40pm

Bringing Google's Machine Learning to Game Development

In the past few years we've seen an increasing understanding of machine learning spreading through the game industry. This talk continues that work in a "roadshow" format, presenting a series of microtalks from machine learning experts at Starlab, Stadia's gameplay research and development team, to share what we've learned about applying machine learning to every part of the game development pipeline. Attendees will learn about ML for balancing, art iteration, NPC decision making, character motion, and more.

4:10-5:10pm

Super Charge Your Game's Discoverability

The entire internet becomes your storefront with Stadia. Come learn how to drive discoverability using one of Stadia's most powerful features.

5:30-6:30pm

The Journey of Bringing Our Unity Game to Stadia

Join one of the most experienced independent developers in the industry to learn about their journey using Unity to bring their game to Stadia. Learn first-hand how they approached the new platform, what areas of the game were tweaked, the things that were easier than expected and hurdles that needed to be cleared.
Enjoyed this article? Share it!