Grasshopper Manufacture has announced that their highly anticipated game, Travis Strikes Again: No More Heroes, will release exclusively on the Nintendo Switch on January 18th, 2019. In addition to the release date, the studio shared new details on their collaboration with publisher Devolver Digital to feature in-game t-shirts based on Devolver's catalogue of popular indie games.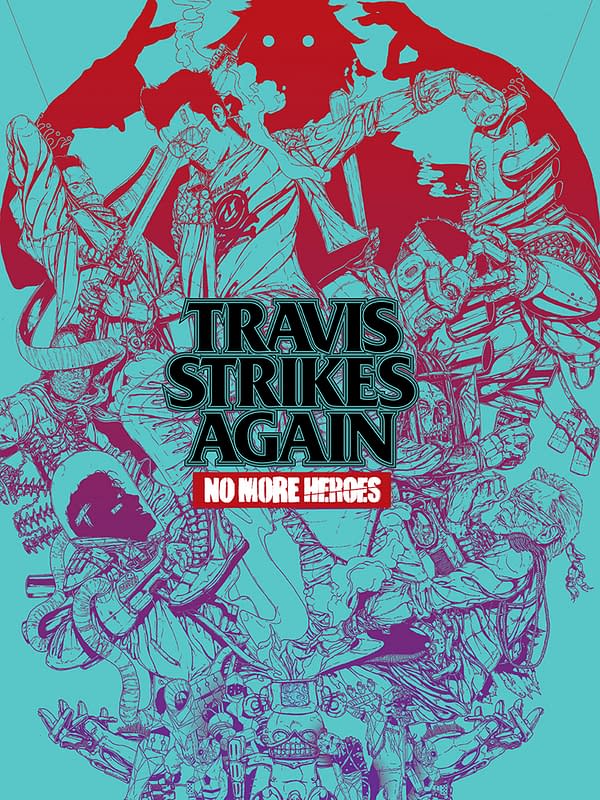 The collaboration will include in-game t-shirts based on such hits as Hotline Miami, Enter the Gungeon, and The Messenger. Travis Strikes Again will have over 51 different in-game indie themed t-shirts at launch in early 2019 which will be revealed over the coming months.
Travis Strikes Again: No More Heroes is described by Grasshopper as "a raucous 3D action title, where Travis touchdown wields the Beam Katana to massacre his way through countless enemies, taking on ferocious bosses in an epic battle with Badman."
Set in the remote countryside of the southern United States, seven years have passed since the events of No More Heroes.  Badman has come to exact his revenge on Travis for the murder of his daughter, Badgirl. As the two foes are battling it out, they're sucked inside the phantom game console 'Death Drive MK-II', a machine developed by Doctor Juvenile. It is said that whomever collects and beats all six of its games will have their wishes granted.
The Devolver titles have been confirmed as part of thr TSA:NMH collaboration:
ABSOLVER
APE OUT
Crossing Souls
Downwell
Enter the Gungeon
Gods Will Be Watching
Hatoful Boyfriend
HIGH HELL
Hotline Miami
LUFTRAUSERS
Minit
MOTHER RUSSIA BLEEDS
PIKUNIKU
Reigns
RUINER
The Messenger
The Red Strings Club
The Swords of Ditto
Enjoyed this article? Share it!