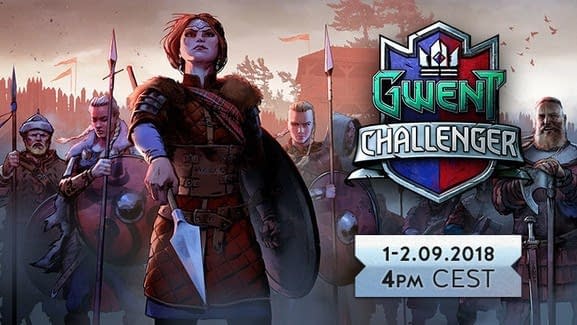 CD Projekt Red are hosting the fourth installment of this season's Gwent Challenger series, which will take place this weekend on September 1st and 2nd. This particular Challenger tournament will be Skellige-themed and will see eight top players compete for their share of the $100,000 prize pool, some Crown Points, and a spot in the Gwent World Masters tournament which rounds out the end of the Gwent esports season.
This weekend's tournament will begin with the quarterfinals on Saturday and continue with the semifinals and finals on Sunday. All matches will be livestreamed on the official CD Projekt Red Twitch channel and masters.playgwent.com.
The event's broadcast team consists of Gwent players and streamers including Matt "Flake" Di Marco and Ashley "Ashlizzlle" Muñoz Preyeses picking up hosting duties. Joining them as casters will be Miguel "MegaMogwai" Guerrero León, Dane "McBeard" McBurnie, David "ImpetuousPanda" Gil Nolskog and Francesca "Jaggerous" Jagger with Sean "Swim" Huguenard and Henry "Shinmiri" Fang taking role of analysts.
Viewers will be able to earn in-game rewards like Card Kegs, a special player title, as well as the winner's favorite card just for tuning in through Twitch. More details on the Twitch loot can be found at
playgwent.com/twitch-drops
. However, you will need to make sure that your Twitch account and Gwent account are linked in order to access the viewer bonuses.
Enjoyed this article? Share it!