H1Z1 is Receiving a Free Expansion on the PS4 for Season 3
The PS4 version of H1Z1 is going to be getting a free expansion update with a ton of new content for the game as Season 3 kicks off next week. Daybreak Games will be kicking off Season 3 on February 21st, which will include what they're calling the "largest update in the history of H1Z1 on PS4". We have the entirety of the content and some screenshots below as they move "Beyond Royale" and add two new game modes, the debut of Ranked Leaderboards, a brand new 100-tier Battle Pass for purchase, a number of improvements to the system, and some other additions like the Payday-esq skin you see below.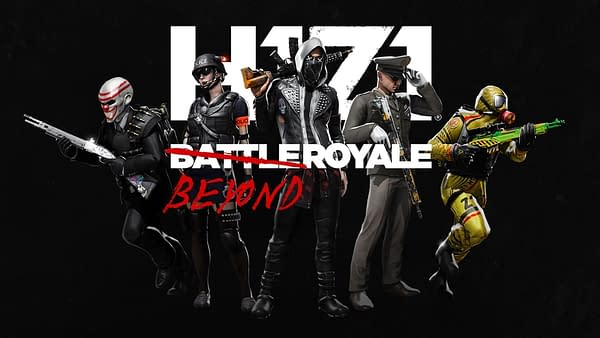 FFA Deathmatch: This new game mode blends H1Z1's unique brand of fast-paced action and massive-scale combat into an epic free-for-all experience. Fifty players drop into a tight combat zone with instant respawn and a rotating arsenal of weaponry, aiming to reach 25 kills before the timer runs out.
Ranked Leaderboards: Season 3 introduces a new ranking system to go along with seasonal leaderboards for each of the core battle royale game modes (Solos, Duos, and Fives). Ranks are broadly categorized across six tiers (Bronze to Master), while leaderboards will also track kills, matches played, and other statistics. All rankings will reset at the end of Season 3.

Training Grounds: Vets and newcomers alike can hone their skills and experiment with new loadouts in this new training mode. Master the range and recoil of each weapon and throwable before jumping into competitive ranked modes.

Season 3 Battle Pass: Featuring 100 reward tiers and more than 200 new cosmetic items (including new item types and nine full outfits), Season 3 introduces the largest H1Z1 Battle Pass yet! As with previous seasons, PlayStation Plus subscribers get an additional reward track where they can unlock exclusive rewards.