Harry Potter & The Irreconcilable Divide: We "Review" Hogwarts Legacy
In one of the few reviews where it doesn't matter what our opinion is, you've already made a choice about Hogwarts Legacy.
---
We knew this day would come. At some point in time after June 2020, after J.K. Rowling's controversial comments on transgender people went viral and were met with backlash, somewhere down the road, Hogwarts Legacy would eventually be released for PC and consoles, and we'd need to talk about the game in some fashion. It's been nearly three years since those comments were made, and the fallout that came from them, with a nearly monthly reminder from members and supporters of the LGBTQIA+ community, as well as former fans of the Harry Potter franchise. Slowly over that time, the waves of people encouraging gamers to boycott this new title from WB Games and Avalanche Software has grown to be a tidal wave and has finally come to shore as the game has been released today.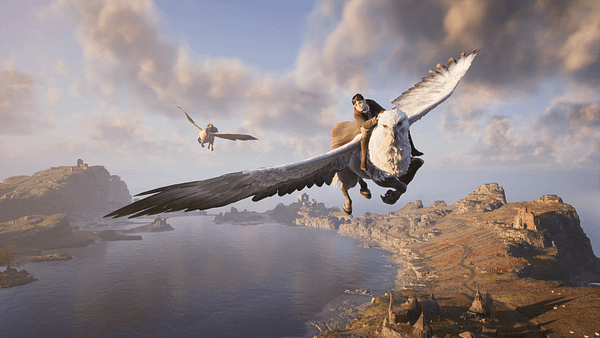 Over the past two weeks, I've watched social media and seen the commentary coming out from many individuals. Read and heard practically every argument from multiple angles. People who are both well-known using their real names and others speaking anonymously behind a chosen handle, encouraging game journalists such as myself not to give Hogwarts Legacy the time of day. To not give the controversy any more press. Or to not review this game and either encourage or dissuade people from purchasing it. Even going so far as to harass and bully people over it. While there are plenty of viewpoints to go around, when it comes to this game, there are two groups currently at war with each other.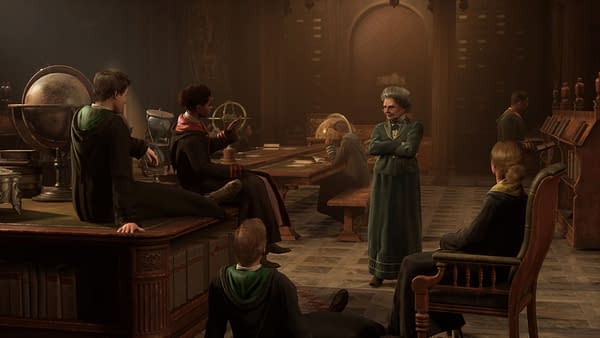 The first group is those who are vehemently opposed to giving any kind of support to the Harry Potter franchise. When those comments from J.K. Rowling dropped, you were done. You have either sold or garbaged your collection of books, donated your branded clothes to Goodwill or sold them to a consignment shop, posted your wand and any other toy and collectible to eBay, avoid a part of Universal Studio, and burned whatever was left you couldn't get your cash back on in a trash can. You've voiced your thoughts on social media and various threads. You have reminded people over and over about the hurt she has caused the trans community at large, as it runs contradictory to the tale of an outsider she once wrote about. No apology will do, and even if one was offered, you probably wouldn't accept it at this point, as those statements have burned away a piece of your childhood or passion for nerdy subjects. You have been betrayed and hurt, and you don't want Rowling to benefit any further from her creation in any capacity. Nothing we have to say here today will convince you to play this game.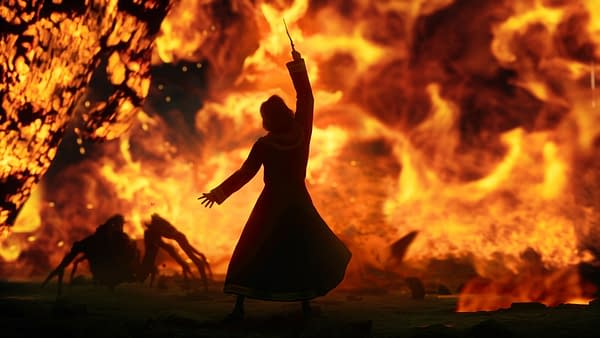 The other side of this coin is those who are still Harry Potter fans despite the comments made by author J.K. Rowling. The diehard fans, the ones who still believe, who are wearing their Hufflepuff scarves in the middle of winter. If you fall into this category, whether you wish to admit it or not, you have decided you are fine with what she said at some level. Somewhere along the line, you have come up with a reason for why you're fine with it. Whether it be "I grew up with Harry Potter," or "Nobody is perfect," or "Her comments do not reflect the story she has written," or some other justification. You have compartmentalized what she has said as a fact that you are willing to live with and have moved on to buy the game and play it. Much in the same vein of how you accept that you're wearing brand-name sneakers that were made in a sweatshop, brush your teeth with toothpaste tested on animals, and that you're more than likely reading this article on a smartphone made by a severely underpaid worker in China. You have been looking forward to playing Hogwarts Legacy regardless of the world around you. Nothing we have to say here today will convince you not to play this game.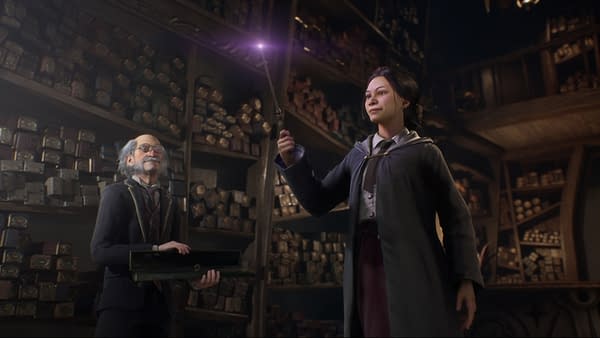 That is the reality we currently live in as of when this article was written. One side practically begging everyone to move on so they can enjoy Hogwarts Legacy, the other side condemning them for ignoring the hurt that has been caused by the creator of this franchise. And for the time being, it's clear those two sides are not going to reconcile. Your minds are made up, and there's very little fencing for anyone else to sit on. That is a divide that is going to last for years to come, much in the same vein of how there are people who absolutely love the book Ender's Game, and people who cannot pick it up because they absolutely hate Orson Scott Card with a passion for his views on gay marriage and prior homophobic comments. And it will remain that way with the Harry Potter franchise unless something radically changes.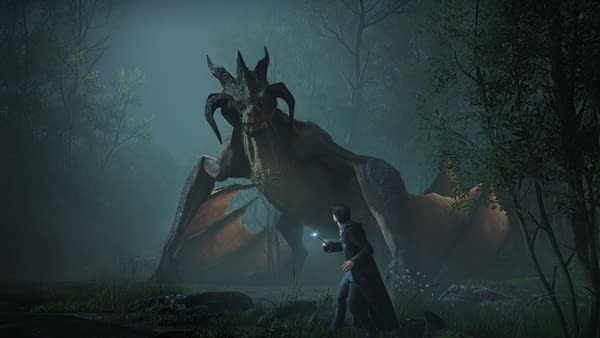 This brings us to our "review" of the game. WB Games, much like every other publisher we've ever reviewed a game for on this site, sent us a free copy to play for the purposes of doing our jobs as journalists. We played a portion of Hogwarts Legacy to understand what it is, how it plays, and what the team was looking to achieve with it. That does not make us a supporter of hate. That is us researching to do our jobs and become more educated in what we are talking about for this and future articles. It would be ignorant to comment on a game we have not played, much like how it would be ignorant to review a show you didn't watch or a book you didn't read. The entire purpose of a game review is for us to pick up the controller so you don't have to, give you an opinion, and then you can make the determination later on whether or not it's worth your time and money. But because of the firestorm in all directions surrounding this game and how practically everyone has made up their minds far in advance, we're taking a different route.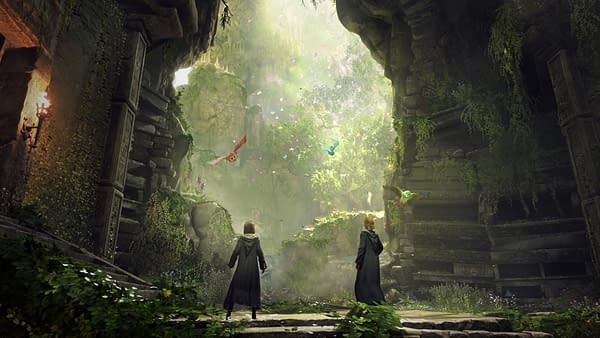 So here's our review…
There are a lot of problems in this world that are bigger than whether or not you play a video game.
People are hurting. Over much bigger issues. Especially in the trans community, where legislation is practically being weaponized against them. If even half the vitriol toward and money spent on this game were used to help fundraisers and protests and legislation aimed at ending hate towards transgender people, real change might actually happen in the next few years rather than the next few decades. If you honestly don't care, you're gonna go hop on your virtual broom in about five minutes after reading this article. If you do care, below are multiple organizations that you can find and send support to, many of which are in states that are sitting on the frontlines, fighting bills and tactics aimed against LGBTQIA+ people. Go beat anti-trans efforts at their own game, because they're hoping you stay fixated on this game.