Have you ever wanted an excuse to shoot money at friends? Now you have one with the Monopoly Cash Grab game with a Money Blaster. Hasbro unveiled this brand new version of the classic where you basically shoot money into the air for other players to collect. It runs on three AAA batteries and comes with a complete set of special Monopoly bills where people can earn, lose, and collect large sums of cash. Those of you looking to get a copy, the game is currently on sale at Target.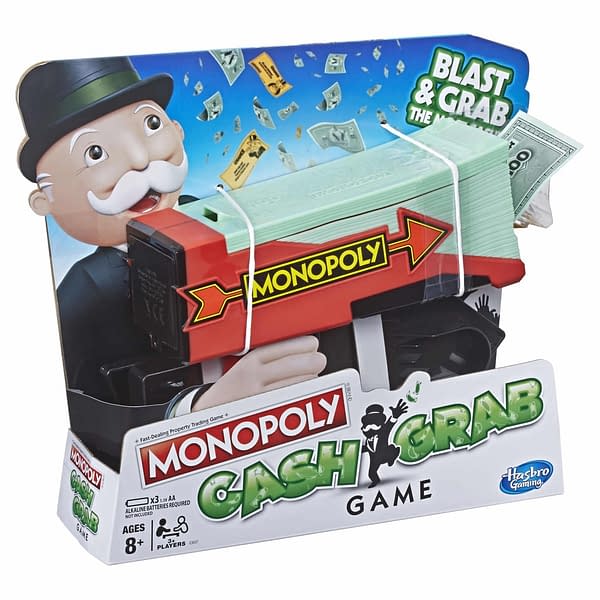 In the Monopoly Cash Grab game, it's a mad dash to get the cash! To play, load the Monopoly Money into the Money Blaster (aka the Bank), and spin the spinner to blast loads of cash and Chance cards into the air. Rush to grab as much cash as you can to win the game – but don't stop there! Collect Chance cards to add more strategy to the game – such as swapping money stacks with another player, taking half of any one player's money stack, or making all players pass their money stack to the left. Once the blaster is empty, the player with the most cash wins!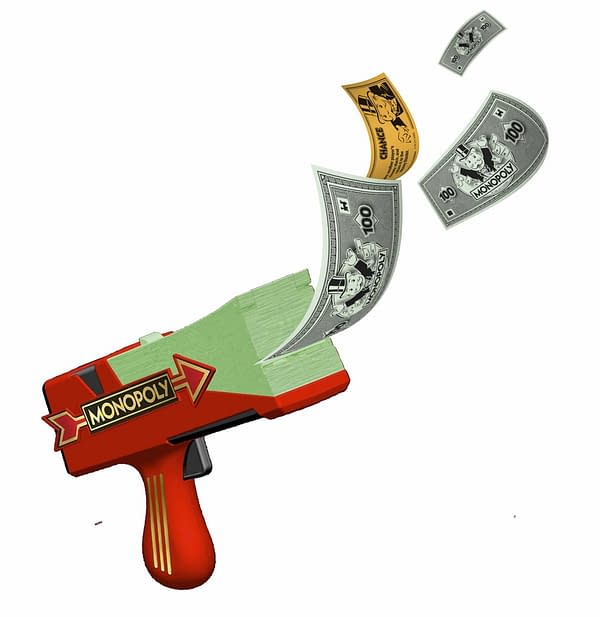 Enjoyed this article? Share it!