Headup games released an interesting short video this week as they gave an insight look into their game Colt Canyon. We tried the game out back at PAX West 2019 and had a lot of fun with it, but up until recently, the company has been pretty quiet on when we'll actually see it be released. Now we're starting to see more videos come out for it and it points in the direction of possibly coming out this summer. Before that happens, the devs seem to want to show off parts of the game to entice those who may be looking for a different kind of western. So this week we got the first featured video for the game, along with some notes about how you can do what needs to be done to survive. Enjoy!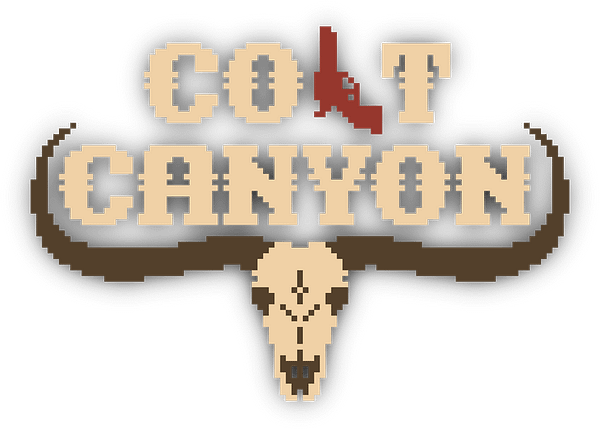 At the very beginning of the game, you are located in a peaceful remote part of an unknown canyon together with your partner. Everything seems fine, but out of a sudden a big bunch of aggressive bandits attacks. Quickly knocked out and unconscious lying in your own blood, you're not able to prevent the kidnapping of your partner. When you open your eyes again, you're completely on your own. This is where your journey begins. There's no other option than fighting your way through some hostile and gruesome parts of that canyon – with the mission to rescue your partner.

After choosing from a pool of unlocked characters and starter loadouts you start a new run and cross these vast, procedurally generated levels from left to right. You should explore the surroundings to find loot – new weapons, ammo or other helpful items like medicine. Other kidnapped people can be found and freed all over the map, and they might return the favor by granting you powerful upgrades afterwards or will accompany you on your mission.
Enjoyed this article? Share it!