Headup Games announced this week that the CyberPunch Studios developed game The Fabled Woods is headed to PC in Q4 2020. The game is designed int he same vein as titles like Firewatch, Gone Home, or What Remains of Edith Finch. You'll find yourself in a peaceful serene woods that looks like one of the best places to camp. But like a lot of places where everything looks peaceful, not everything is as it seems. Many a secret is lurking in these woods as you need to find out what they are and how they play into the journey you'll experience. You can check out screenshots as well as the announcement trailer below, along with more info as we wait to see more from the devs.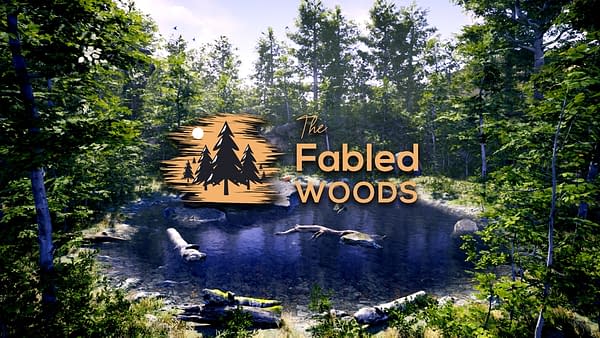 The Fabled Woods is a narrative adventure that puts the player at the center of nested mysteries within an expanse of beautiful woodland. Starting at a forsaken campsite, the player progresses through the story by exploring the forest and discovering clues, guided by unknown voices. Despite the picturesque beauty, ugly and terrible secrets lurk among the shifting boughs, a darkness that no amount of dappled sunlight can erase. The Fabled Woods will be available for PC in Q4 2020. Get ready to take the first step, and experience an unforgettable journey!

Three intertwining narratives to be uncovered, piece by piece, as you hunt for clues as to what happened.
Explore at your own pace in an experience built from the ground up for fans of the puzzle free, death free storytelling in games such as Gone Home and Firewatch.
Fully voiced, hear the characters as they impart their tales of strange going ons and mystery to you, the player, all set in a living world built in Unreal Engine technology
Enjoyed this article? Share it!