Headup Games' Silver Chains has A Lot Going For It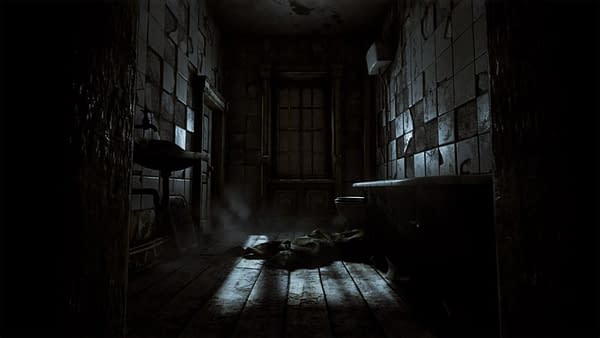 Headup Games was at GDC this year to show offthe first-person horror game Silver Chains, which, like many games in the genre, has a strong emphasis on narrative and exploration. With a side of jump-scares. The demo build at GDC had the player searching for clues and solving puzzles in an abandoned house.
The official description of the game, per Headup's website, reads:
After a mysterious accident, Peter wakes up inside of an abandoned mansion, located in rural England. Not knowing how or why he ended up here, he soon begins to realise that he is not alone. As Peter tries to find his way out, he starts to uncover the dark secrets of what happened in this place. More disturbingly, he discovers hints indicating that he had been here before.

Solve puzzles to find out how you are connected to the mysteries of this place. But be careful: the evil haunting this place has already picked up your trail…
While Silver Chains functions mostly as an atmospheric horror game, the jump-scares are rather hit-or-miss. Perhaps because I demoed the game at a crowded event, so even with headphones, there was background interference.
However, the puzzles are both satisfying and challenging, forcing you to interact with the world in ways you often don't think you can. Which is pretty brilliant for a horror game, since being oushed out of your comfort zone is the sort of thing that blends well with horror.
As for the horror story behind it all, the plot is told more through dropped items and scenery than anything else. Which is pretty much what you'd expect of an actual horror story.
Ultimately, Silver Chains has a lot going for it even if the scares don't work every time. The game is set to release on PC and consoles in the third quarter of this year.