Hellboy Overwhelms Mantic Warehouses, Savings Ensue
Mantic Games had a phenomenally successful Kickstarter for their Hellboy game a while back that raised a whole ton of money. And now, a whole ton of miniatures are headed to Mantic's warehouses.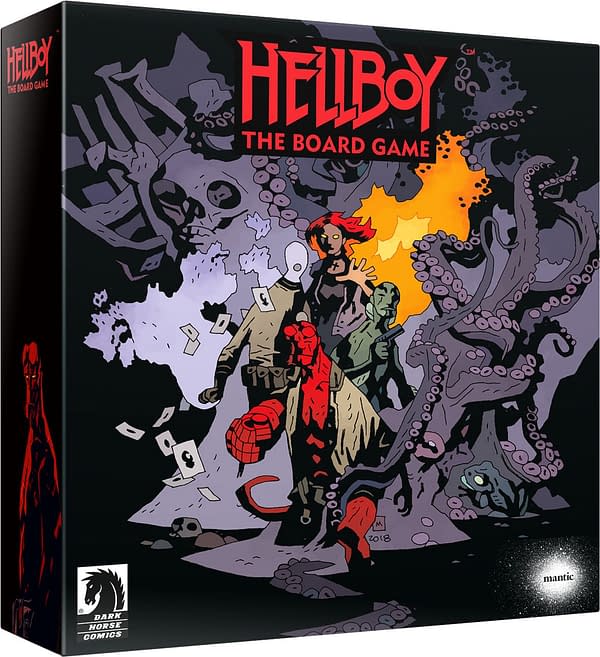 Thanks to the huge success of Hellboy, it means our warehouse is due to get very full, very quickly in a few weeks as we prepare to deliver the Kickstarter. So that means we need to clear some space. In fact, we need to clear a LOT of space.
It's true, Mantic's Hellboy game was very successful on Kickstarter, with over 12,000 gamers backing the project!
The good news for gamers is that Mantic will be having a pretty huge warehouse sale! Check out some of the savings available for some of Mantic's games:
Kings of War
Resin heroes! Your chance to get Artakl, Jarvis, Magnilde, Mau'ti-bu-su and Eckter for just £7.99 each (while stocks last)
Books! Need to round-off your Kings of War collection? Perhaps you're missing a bit of fluff to inspire your army. Well, Uncharted Empires, Kings of War Historical and more are all in the sale
Battlefield Cards! Bring some variety to your games of Kings of War with the Battlefield Cards!
Deadzone and Warpath
Half price Warpath rulebook collection!
Veer-myn! Grab some leaders and specialists for your Deadzone strike team
Scenery! Prepare for the upcoming interactive scenery rules for Deadzone with the Starship Scenery sets
Fiction! First Strike and Containment Protocols are both available for a crazy price
Dungeon Saga
Adventurer's Companion! Create your own adventures
Return of Valandor! Perfect for starting an Undead Vanguard warband too
Infernal Crypts! Don't tell anyone but is handy for starting out your Forces of the Abyss warband too!
These items and more can be found at the Mantic website, but the sale only goes until Monday, March 18th at 9am GMT. There's a whole lot of savings in store, and free shipping once you load that cart up past a certain point!