Posted in: Games, Indie Games, Video Games | Tagged: Guerrilla Collective, Guerrilla Collective Showcase, indie games
---
Here's Everything Shown During The Guerrilla Collective Showcase 2023
We sat down and watched the Guerrilla Collective Showcase 2023, and here's practically everything they had to show us this year.
---
Right on cue for the month of June, the Guerrilla Collective Showcase 2023 took place this morning, showing us a ton of new indie games on the way for the next year. Throughout the two-hour presentation (yes, TWO HOURS), the organizers provided updates to over 60 titles, including world premiere announcements, release dates, and more. We have the full rundown of almost everything seen during the livestream for you below.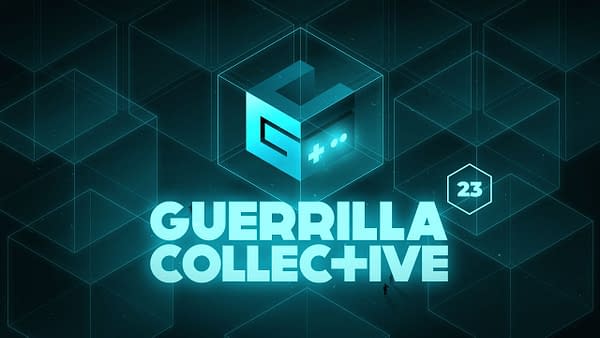 Terra Memoria
With a steady step and a light spirit, your adventure starts to… uh… wait a second. Another crystal shortage?! My train was canceled? Just my luck! Between that and the robots that are attacking us… Hey, since you're here, why don't you investigate all that? Yes, yes! You're the perfect fit for that mission. Go ahead! We're looking at you! Terra Memoria welcomes you with open arms: six lovable characters, an investigation through all ages, a world with crazy inhabitants, and cozy music… a little RPG with exploration, fighting, construction, and puzzles.
Sengoku Dynasty
Sengoku Dynasty offers a thrilling multi-genre blend of open-world RPG, city builder, and life simulation mixed with survival elements. Build up and become the leader of your own Dynasty during the turbulent times of feudal Japan. Play solo or co-op – in first or third-person view. Build a life, cultivate a community, and forge your own dynasty in a region once devastated by famine and war. Play solo or in co-op multiplayer and explore a beautiful open world as you gather resources, craft, hunt, build and farm to survive and support your village community. Fight tough enemies, become a great leader, and protect what you've created.
Forgotlings
Take charge as the captain of The Volare, Fig's ship and base of operations, alongside his crew of forgotlings. Save settlements from pesky bandits and other critters through combat mechanics that blend hack-and-slash with strategy and stealth. Choose the next destination in a 2.5D semi-open-world Metroidvania, from uncovering ancient secrets that lie buried in the desert Dunes, to climbing the magnificent Agora Mountains and exploring the majestic Falls. Learn about forgotling psychology to better respond in interactive conversations and build relationships and allies that could determine the fate of a tribe.
Evolutis: Duality
Evolutis: Duality is a 2D story-driven-action-adventure game inspired by '80s Anime. You take control of Chelsea Williams, a professional fighter in Fenghai, who is desperate to support her ailing father. Corruption and criminal groups seek to leverage her talents, and the player is faced with tough choices across a tale of deception and mystery.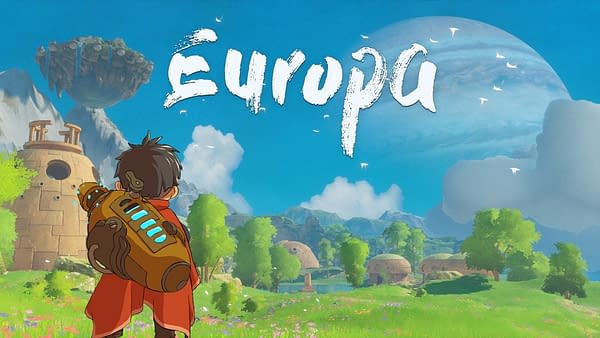 Europa
On the moon Europa, a lush terraformed paradise in Jupiter's shadow, an android named Zee sets out in search of answers. Run, glide, and fly across the landscape, solve mysteries in the ruins of a fallen utopia, and discover the story of Zee's creator – the last human alive. Europa is a peaceful game of adventure, exploration, and meditation. As you travel, you'll gradually upgrade the capabilities of your Zephyr jetpack, boosting yourself further through the air until you can flow freely into the sky.
Light Odyssey
Light Odyssey is a boss-rush action game to defeat the Colossus. The Colossus, as a part of the world, will mercilessly attack you. You must analyze and understand their unique attacks in order to discover their weaknesses and restore light to the world. You will journey to reclaim the light of a fallen world, and in the ruins of an ancient civilization, you will confront the Colossus. Their power might be overwhelming but trust the fading light guide and restore you during this Light Odyssey.
Abyssus
As a late 19th Century brinepunk engineer, you are recruited on an expedition to explore the subaquatic ruins of an ancient civilization. However, your mission of discovery turns to one of survival as the sunken kingdom's corrupted inhabitants make it clear that interlopers are not welcome. Wield an array of exotic, adaptable weaponry, and fortify yourself with mysterious, enhancing powers as you engage in a seemingly perpetual battle against the watery domain's ranks of mutated guardians.
A Tiny Sticker Tale
In A Tiny Sticker Tale, take anything from the world around you, turn it into a sticker, and use your creativity to stick it back in different places, solving puzzles, and helping your new friends! In this wholesome bite-sized adventure, step into the tiny boots of Flynn, the donkey, and journey across Figori Island, discovering the vibrant quests that will require the power of a very special magical sticker album.
Dwarf Delve
Take a risk and keep mining deeper in Dwarf Delve, collecting resources and finding hidden artifacts before the mine collapses and the run is quickly ended. Craft support items to buy some time in the mine and use any riches found to upgrade abilities, weapons, and more, to add even just one more second of time in those treasure-filled depths.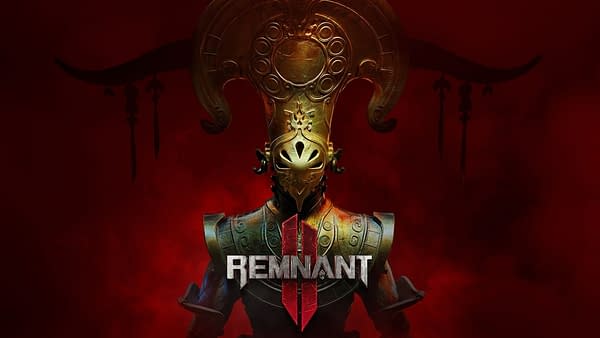 Remnant II
Remnant II plunges players deeper into a devastated world requiring a mix of methodical and frenetic ranged and melee combat against cunning enemies and punishing boss battles. Enter the fray as a lone-wolf or even the odds by teaming up with two friends to overcome daunting challenges. Each time players start a new playthrough of Remnant II they will be brought into a new world built from a wide pool of locations, enemies, NPCs, bosses, and weapons. These dynamically built levels allow for unique experiences as elements are woven organically into the world and narrative.
Iron Meat
Iron Meat is a fast-paced, run-and-gun arcade shooter that immerses players in an apocalyptic future world overrun by The Meat, an iron-ravenous mass consuming Earth. With a mix of classic arcade and console mechanics, players will battle against mutated victims and machines, dodge bullet barrages, and crush bosses in nine levels of meaty brutality. As soldier Vadim you must DEFEAT THE MEAT and unearth cataclysmic horrors behind scientist Yuri's experiments on the Moon.
Hammerwatch II
Gather your heroes and journey beyond the dungeons of Castle Hammerwatch to explore a pixelated world like never before. Aid King Roland's resistance while helping villagers along the way. Battle beasts, finish off hordes of the undead, and face the forces of evil.
Annalynn
Annalynn is a 2D platformer made in the style of arcade games from the early '80s. Play as Annalynn, the eponymous heroine who has to run, jump, and climb to outwit the four snakes: Randy, Handy, Candy, and Mike. Collect the coins, grab the bonus foods, and turn the tables with blinding rubies! Think you've got what it takes to go for the high score?
Super Space Club
Super Space Club is a colorful endless gunner set to the backdrop of chill, lo-fi music. Embark on a journey to become the top-ranked club in the galaxy by taking on galactic forces and completing a series of objectives. In space, everyone can hear you groove. Sling fireworks with the explosive Olly, or dish out ship-seeking shots with the stealthy Roscoe? With a variety of pilots, ships, and weapons at your disposal, choose the perfect build and soar across the stars through physics-based thrusting. As you're taking down enemies and completing objectives, be wary of your ship's energy. Depleting energy could leave you vulnerable to devastating damage. Don't get too comfortable after coming out on top, as the next wave is always right around the corner.
Toxic Crusaders
Toxic Crusaders is an action-packed beat 'em up game where players take control of one of seven playable characters, each with their own unique moves and abilities. The game features up to four-player, local co-op — allowing friends to team up and take on hordes of Radiation Rangers, mutated thugs, and zombie chickens across seven disgusting levels, rendered in beautiful full-color pixel-art graphics.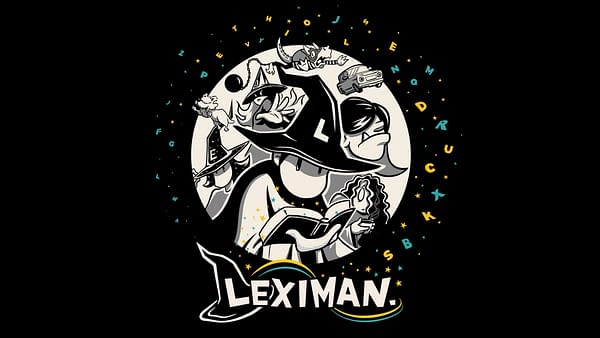 Leximan
In Leximan, you're lucky enough to be enrolled in the world's most exclusive magic school: Academy Elementinia. Unfortunately, this is a world in which magic is a bit embarrassing… Still, you alone have the ability to use Leximancy, a hitherto unimaginable power driven by something as fascinating as it is enchanting: language. Years ago, you caused THINGS to happen, and ever since then, you've been banished to the school basement with the other failures — I mean 'learners' – but your life as a humble basement wizard is abruptly interrupted as Academy Elementinia is attacked by someone with a baffling agenda and a huge set of fireballs. Now it's time to become the outcast that saves the school. Or if you don't vibe with heroics, at least cause some more THINGS to happen.
ANTONBLAST
ANTONBLAST is an explosive, action-packed retro platformer featuring a destructive twist to classic gameplay and a lovingly hand-animated pixel aesthetic inspired by the Game Boy Advance, blown up and reimagined for the modern era! ANTONBLAST follows the story of Dynamite Anton, a Destruction Worker with a bone to pick! When Satan himself steals Anton's prized Spirit collection out of envy, Anton doesn't just get mad – he gets even! As Anton, you'll be exploring sprawling worlds across the Burner Peninsula, smashing them apart with your Mighty Hammer to find your lost Spirits, and eventually, march all the way down to Heck to give Satan a piece of your mind!
Serum
Imagine waking up in a world overrun by a mysterious toxic substance with a strange device attached to your arm. Will you gather the courage to explore and survive, or simply wait for your demise? One thing is clear: you need Serum to prolong your life. How you find it is up to you. Find shelter, search for new technology, craft your equipment and modify weapons to protect yourself, and try to reach places where this precious substance is waiting to be gathered. But be warned: Serum can alter your body in unexpected ways. Remember: Life is in your hands!
Do You See Sparky?
Sparky Marky Online is a first-person horror game for 1-4 players with a social deduction elements. Collect clues, solve puzzles and deceive other players to catch a monster that is chasing one of you. The one who can't see it.
World Of Horror
The year is 198X. Madness plagues the residents of the seaside town of Shiokawa. The Old Gods have returned to satiate their bottomless hunger for despair. Unspeakable monstrosities hide around every corner. Investigate the harrowing happenings, perform arcane rituals with scavenged artifacts in an attempt to delay the inevitable, or crumble with the Earth itself. Take on dreadful mysteries as 14 playable characters, each with their own stats and perspectives on the blight before them. Unlock new characters to face the horrors with each playthrough, and figure out survival strategies that lean into their strengths and shore up their weaknesses. Manage both health and sanity in the face of terrifying encounters, cruel curses, and unfathomable settings via procedurally generated events. Fight to stay alive in classic RPG turn-based combat with fists, kicks, or scavenged makeshift weapons found on location. Consider purchasing weapons and combat accessories from masked lunatics and shiba inu shopkeepers. Choose battle tactics wisely, as every decision can cause life, death, or madness. Explore every corner to uncover clues, collect helpful trinkets, and more along the way to reach the least harmful of multiple endings.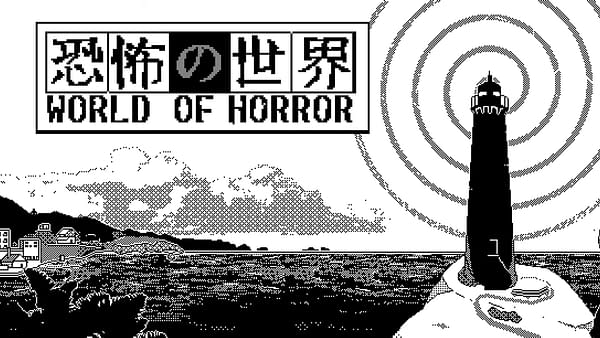 Pneumata
The tenants are going missing, screams echo and blood seeps through the walls of Clover Hill. As a detective, unravel the truth that lays within and recover your fragmented memories, or succumb to the horrors that lurk in the shadows within this sinister blend of Survival & Psychological horror.
Battle Shapers
Battle Shapers is a fast-paced roguelite first-person shooter that pits the player against an army of corrupt robots and their powerful Overlords that have taken over your beloved city. Reactivated for a final mission, you play as Ada, a spirited android who must rise to reclaim the future of her city, New Elysium, from cunning and sometimes obnoxious Overlords and their swarms of corrupt robots. Wielding an arsenal of futuristic weapons, abilities, and game-changing powers stolen from the Overlord themselves, you will shoot and smash your way through their trap-ridden towers.
Deadlink
Deadlink is a cyberpunk FPS with roguelite elements. You're the first operative to be recruited to the experimental Deadlink project. Pilot an autonomous combat shell, fighting your way through cramped slums, twisted labs, grimy warehouses, and sleek office buildings on a mission to thwart the schemes of the most powerful corporations in the world. Wield a deadly arsenal, upgrade your skills and tech, devastate destructible environments, and slash corporate profit margins — all at the same time.
Blood West
In Blood West, players step into the shoes of a lone gunslinger brought back to life by powerful spirits. Set against the backdrop of the Wild West, this dark and gripping adventure requires players to navigate treacherous landscapes, confront formidable adversaries, and build an arsenal in order to survive. Facing twisted demons and eldritch horrors is the only way to end the curse that has befallen the frontier. But, it's not all about who has the biggest, baddest weapons – in the shadows of the Wild West, cunning and stealth are important allies. Players must master the art of the silent strike, silently stalking enemies through moonlit landscapes, carefully selecting targets and defeating foes without a whisper. In addition to mastering stealth skills, players must adapt their strategies, explore alternative approaches, and think on their feet to overcome threats.
Demonschool
Bind the tear between the human and demon worlds as college freshman Faye, the last of a legendary family line of demon hunters. Forge friendships and relationships with classmates, build out a schedule to balance skill-building study sessions with investigations, and slay demons in smooth, fast-paced tactical combat inspired by genre classics like Into the Breach. Grab the remote for Demonschool's latest boss – a towering pile of CRT televisions! Tune in and watch out for retro static attacks and falling TVs descending on Faye and her classmates. Combat them with new special attacks and battle strategies.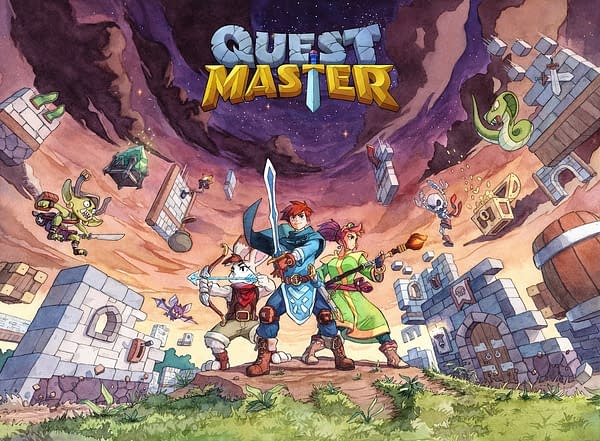 Quest Master
Design epic adventures from scratch reminiscent of action JRPGs from the 16-bit glory days with an easy-to-use drag-and-drop level creation tool set. Construct overworld-connected, skill-testing experiences across desert dunes, grassy forests, and more. Place enemy spawn points, set up boss battles, and create custom puzzles filled with locking doors and hidden chests. Guide the way towards victory with NPCs and signs with editable dialogue.
Sacrifire
From the creators of Regalia: Of Men and Monarchs and Warsaw comes an RPG experience like no other. SacriFire is an upcoming RPG, inspired by the 90s titles that began our love affair with gaming. A modern JRPG-inspired game with a unique battle system, rich story, fantastic visuals, and music by Motoi Sakuraba.
A Bonnie Odyssey
Traverse the beautiful Scottish scenery of A Bonnie Odyssey, an open-world sci-fi adventure set on a retrofuturist island in the Highlands. Play as Zoe, a young woman returning to her childhood home to find answers and unravel the mystery of her missing father. Undertake quests and take Zoe through a series of unique puzzles, making use of the abandoned scientific equipment and retro environments. Through atmospheric storytelling and the colorful, stylistic world, exploring the island is both an engaging and rewarding experience.
Dark Diety II
After a quarter of a century, Dark Deity is back with a sequel in the midst of repairing a broken Verroa. Make key decisions that could shape alliances and cause enemies to stumble, with 20 heroes each powered by unique special abilities and effects that can change the tides of a battle with a single turn and hopefully save the fate of the nation.
WrestleQuest
In WrestleQuest, players assume the role of a young wrestling hopeful, on his quest to become one of the all-time greats while he powerbombs, slams, and suplexes his way to the top. Inspired by icons like the legendary "Macho Man" Randy Savage, our hero must immerse himself in the world of professional wrestling, which will not only test his athleticism but his will and conscience too. Throughout the game, players will experience classic turn-based RPG combat that mixes real-time action with tactical choices, as they wrestle through a richly detailed and fantastic storyline, starting out as a newcomer, before ascending the ranks and becoming the sport's greatest star, with help from legendary wrestlers that span the ages.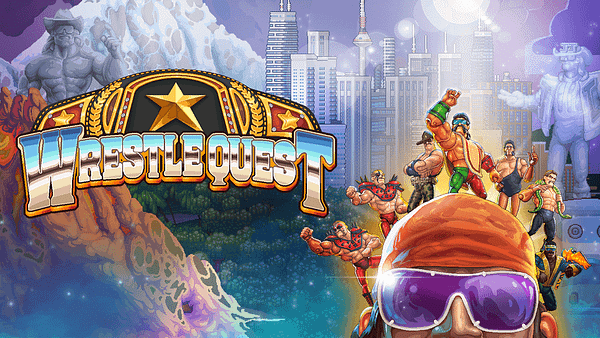 Grifford Academy
In this heartwarming and empowering coming-of-age RPG, explore the young minds of a group of ragtag friends as they uncover magic, mayhem, monsters, and find themselves along the way. Join Erika, Viva, Cap as they fall into the mystical book of Caldria and explore the dynamic and vibrant world around them. Have a hand in how the character's personalities change and evolve as the game progresses. Will Erika become a better leader by listening to her friends? Will Viva be able to transform from someone full of self-doubt to self-confidence? Will Cap be able to muster up the courage to stay in Caldria and help Erika find her missing brother? And will these three high school misfits become confident in who they are and be able to work together as a team?
Toads Of The Bayou
Baron Samedi, a spirit of the dead, has tricked you and your group of wandering toads who were looking for a place to settle and thrive, by trapping them in the cursed bayou and forcing them to face the evil that inhabits it. Determined to overcome the dreadful Baron Samedi, the toads must band together to defeat his waves of minions and build a settlement within the bayou. Manage your resources to grow out your settlement and expand your toad population within the bayou. All of the buildings such as: The Garrison, The Witches Hut and The Armoury will be inhabited by allies who will grant you unique abilities and cards to add to your deck. Set up traps and upgrade your territory to fight off enemies attacking your settlement.
Arc Seed
Face the incoming alien threat, known as Angels, that traveled interstellar space in their seed pods and arrived on Earth bringing death and destruction. You will need to upgrade your mech, manage your weapons and equipment. Build the perfect deck combination and survive all the incoming Archangels. You can also build your city defenses and with appropriate funding create the perfect city fortress. Just don't forget to give enough time for the population to evacuate. Once the buildings are empty, you can use them as part of the offensive, to block incoming attacks or even crush the Angels between buildings.
Crashlands 2
Return to Woanope as Flux Dabes, intergalactic trucker and disgruntled corporate employee. After years away from the planet under a lucrative (if morally dubious) Spokesperson contract for the Bureau of Shipping, you return to visit some old pals and recover from corporate burnout. But before your vacation can even begin, a mysterious blast from the planet's surface sends you crashing into a new land, far from friends and alone in an alien wilderness.
Deck Of Souls
Roguelite deck-building meets souls-like. Break out of an infinite loop to close the hell gates, turn enemies into cards, and build your own omnipotent Deck of Souls! Rolls included. Create your own hero, extract souls of your enemies and make cards out of them, break through tough battles, die, and go all over again…
Yomi 2
A fighting game in card form. Learn your character, practice combos, and read the opponent's tendencies. Strategic, turn-based card battling that lets you experience the nuances of fighting games like Street Fighter and Fantasy Strike by a lead designer who worked on both.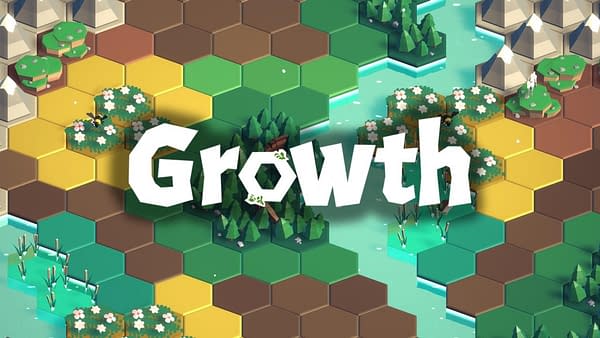 Growth
Growth blends the beauty of cozy exploration with challenging navigation around obstacles. Populate fertile soil while respecting natural boundaries like rivers and mountains, all while transforming barren landscapes into lush forests, meadows, and more. Tile by tile, explore and expand an ever-growing map by cleverly connecting clusters of wildlife and foliage. Claim newfound clusters or points of interest to receive additional wildlife, or in some cases, special rewards. As you expand the landscape you will discover new types of animals, providing unique abilities to overcome challenges.
Nova Lands
Nova Lands is a base-building, exploration, and survival game with automation mechanics. Explore, engage in combat, and automate your industry. The planet you're on is full of mysteries, creatures, people, and things to do. Welcome to your new home amongst the stars! Your task is to extract resources needed for the Earth using your trusty extraction tool. Once you start gathering resources, you can construct factories that will provide you with new materials. The more possibilities you unlock, the more efficient your base will become. But you're not just a Survivor in Nova Lands; you're also an Explorer. To help you with simple tasks while you explore other islands, we've designed a team of self-sufficient bots that can work autonomously. These bots can form production chains, defend you and other bots from aggressive creatures, and turn your base into a fortress.
Jumplight Odyssey
Lead your crew on a daring, star-flung escape to the sanctuary of the Forever Star in this roguelite starship colony sim. Escape the clutches of Admiral Voltan and the warmongering Zutopans, as you build, repair, promote, defend, and grow, across multiple decks of your starship. With your home planet destroyed and your people lost, it's up to you to keep Hope alive on a perilous adventure across the galaxy! Also… There's a pig. You can pet the pig. That's all you really need to know.
Don Duality
You take on the role of a restaurant owner who just happens to be the Don of a mafia group. You will be giving orders to your gangsters, robbing people and collecting debts, stealing valuables and intimidating cops. However, you will also have to manage your restaurant – hire staff, advertise and try to avoid random events that will interfere with your operations. Will you be able to maintain balance between your businesses? How long will you last?
CorpoNation: The Sorting Process
You have been tasked with sorting the Ringo CorpoNation's genetic samples. With the credits that you earn, you can shop, game and pay your bills on time. Rogue workers may try to entice you into betraying your beloved employer, but we know you'll give 110%. Experience a linear dystopian narrative, in which you will work as a Lab Technician for a corporately-owned state. Your job is to organise a mysterious collection of genetic samples and remain a model employee, in spite of the rebellious rogue workers that are trying to recruit you. The glorious CorpoNation is counting on you to work diligently and put your money back into the economy.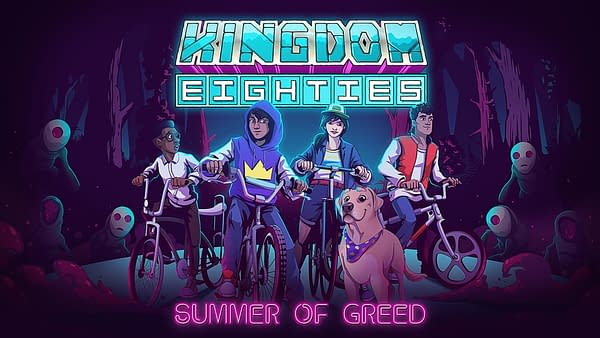 Kingdom Eighties: Summer Of Greed
A stylish new spin on the hit Kingdom franchise, Kingdom Eighties is a single-player love letter to the nostalgic days of summer camps, riding bikes, and sitting around in your pajamas in front of the TV on Saturday mornings. You play as the Leader, a young camp counselor who must protect the town from the relentless attacks of the mysterious Greed. But you won't be alone! Along the way you'll find new friends to lend you their skills on your quest: the Champ, the Tinkerer, and the Wiz. An epic adventure of micro-strategy and base building awaits you! Recruit the neighborhood kids and assign them roles like soldiers and builders, use coins to build and expand your kingdom, and fortify it by raising walls and defensive turrets. Explore your new urban surroundings to unlock mounts, discover mighty weapons and tech upgrades, and manage your resources wisely to survive. But be ready – when night falls, the Greed will attack without mercy. If you lose your crown, the whole town is doomed!
Sticky Business
Sticky Business relishes in the wholesome fun and simplicity of childlike creativity: creating stickers! With thousands of design options at your fingertips, the task may seem daunting at first, but the game's approachable interface and charming visuals make a serene experience for the would-be small business owner. Of course, it can't be all sticky; there's also the tricky aspect of business management. Players must create an engaging, welcoming online storefront, allowing even more bursts of creativity and personal expression. From there, players can manage sales, pack orders, and even decide what sorts of goodies and cute additions customers receive in their boxes. But even the tricky parts of business ownership prove rewarding, as what comes next is sitting back and watching the positive impact your stickers have on your customers' lives.
Super Adventure Hand
Hands down the most adventurous and handsome hand in the world! You play as a hand on a gripping handventure where you single-handedly face dangerous obstacles and de-feet a handful of evil feet. You, a former gloves sales-hand, suddenly find yourself alone. Your best friend Arm is no longer attached to your wrist! "It was those nasty feet, I know them like the back of my hand!" you assured yourself. Let the hand do the walking and enjoy this gripping 3D platformer where you play as a handsome hand. Avoid dangerous obstacles and find your way to the magic mug at the end of each level.
A Corgi's Cozy Hike
Em-bark on a therapeutic adventure around a peaceful island paradise. Discover ancient corgi superpowers to climb, fly, and sail your way to tasty treats and cozy nap spots. Relax and savor this bite-sized, open-world experience while 10% of your purchase is donated to animal shelters.
Lake: Season's Greetings
In Lake, travel back to 1986 and take on the role of 40-something-year-old Meredith, who leaves the fast-paced drudgery of her big city life and returns to her quiet, rustic hometown. During her two-week stay in the beautiful lakeside community of Providence Oaks, Oregon, she'll fill in for her father – the local mail carrier – where she will not only deliver letters and parcels to new and old friendly faces but will also rekindle old friendships, make new ones, and maybe even find romance. Season's Greetings will offer the same relaxing gameplay as Lake. While this new chapter will star many familiar faces, it will also introduce five completely new characters to the town of Providence Oaks, each of them with their own slice-of-life storylines. Changing the perspective from Meredith to her father, Thomas, presents a new perspective on the relationship Meredith has with her parents for players to explore. Players will also get to find out more about some of the unanswered questions that were teased in Lake, and learn more about life in Providence Oaks and its inhabitants, and the positive role an amiable mailman can play in all sorts of small-town drama.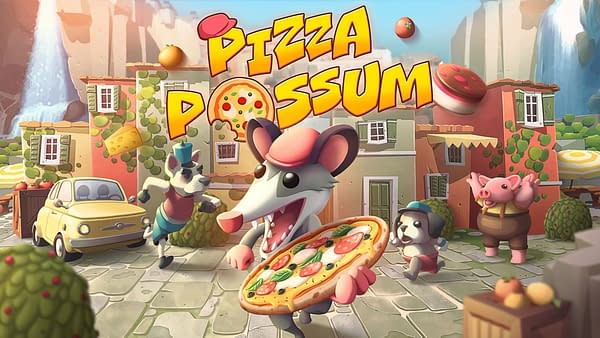 Pizza Possum
Life is simple when you're a possum. You love to steal food… all the food. And the world is your oyster. Except when you are hunted by guard dogs in an otherwise quiet and picturesque town. But that won't stop you, so time for some snackable arcade-style hide-and-seek action!
Noun Town: Language Learning
Noun Town: Language Learning is the new way to learn a foreign language! Pick things up, listen, read, and speak your chosen language in a world that regains color as you learn. Test your skills with mini-games & talk to the local villagers. Learn Japanese, Korean, Chinese, Spanish, and more…
Olliefrog Toad Skater
Olliefrog Toad Skater is the amphibian-based skateboarding game where it's easy to be steezy! Create your own little custom cute frog or toad and hit up the local skatepark for a brief skating session, OR tackle the more extensive story/career modes and ollie, grind, and kickflip your way to the top. Inspired by the best-of-the-best skating games, Olliefrog Toad Skater prides itself in its faithful recreation of the gamefeel of late 90s and early 2000s skateboarding games. Flatland tricks, flip tricks, grab tricks, grinds, lip tricks, wallrides, wallplants, spine transfers, acid drops, and reverts are all yours to command and combo together.
Lil Guardsman
In this deduction adventure, you play as Lil – an unlikely 12-year-old hero – covering your dad's shift at the guard shed and are tasked with deciding the fate of over 100 unique characters. You will question humans, elves, goblins, cyclopes, and other fantasy creatures using your powers of deduction to determine who to admit or deny based on how they respond to your questions and your trusty tools. Sending visitors to jail, inadvertently zapping them to smithereens, or letting them go on their merry way are all part of the job. But be careful: who you let through the castle gates will determine the kingdom's fate.
Bye Sweet Carole
Bye Sweet Carole is a horrific thriller game inspired by the greatest animation movies and created by Chris Darril.(Remothered series). Be ready to jump into the world of Corolla and meet the rabbits that has infested it. Young Lana Benton, urged by the terrifying Mr. Kyn, also known as "Old Hat," finds herself catapulted into a mysterious enchanted garden to deal with menacing and disturbing creatures. After discovering a number of letters from a certain "French," Lana decides to follow the last known trail of Carole Simmons, a girl of the same age who apparently escaped from Bunny Hall, an orphanage in the nineteenth century. The building is now infested by colony of wild rabbits able to open a dimensional portal to the realm of Corolla…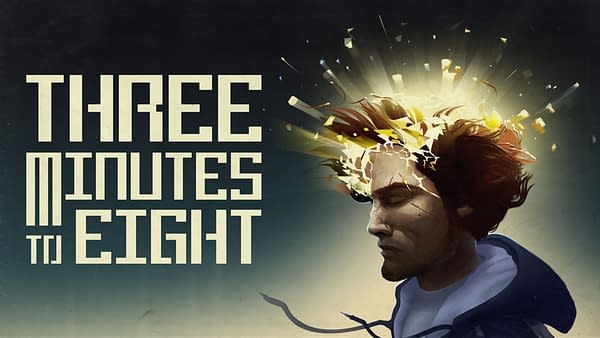 A Void Hope
A Void Hope takes you on an atmospheric puzzle platforming adventure to find a cure for a collapsed city. Follow the story of a tormented couple as they try to decipher reality from nightmares and overcome the shadowy threats lurking in the dark.
Death Trick: Double Blind
Death Trick: Double Blind features a riveting, non-linear detective story with twists and turns that will shock and delight fans of the genre. A player's choice of which clues to pursue, characters to interrogate, and locations to visit will affect the story and lead to one of several unlockable endings. This unique pulp art-inspired interactive story from developer Misty Mountain Studio is set in mid-twentieth century America at the height of traveling circus popularity. From the alternating perspective of two characters, each with access to different sources of information, players must hone their detective skills to discover the truth behind the mysterious disappearance of Morgan's Traveling Circus' star magician.
Three Minutes To Eight
Set in the near future, Three Minutes To Eight is a mind-bending pixel art adventure game that breaks the mold by introducing an intriguing twist: the protagonist is destined to meet their demise at precisely 07:57 PM. However, hope is not lost. It's up to you to unravel what lies beneath, uncover secret paths, find ways to cheat death, and unlock multiple endings. Each run is distinct, with randomized elements and unique events, urging you to revisit the game multiple times to discover all its hidden mysteries. Find yourself in an ever-evolving gaming experience, mimicking a borderline state of mind that teeters on the edge of consciousness, where everything is possible yet remains elusive.
Nivalis
Welcome to Nivalis! Making it in this cyberpunk city isn't easy. The gangs want to harvest your organs, the Corps will fine you for breathing, and the whole time, the ground under your feet is crumbling. This city could fall into the ocean tomorrow, so you better make your fortune today. You've got to start small: a food stall, a noodle stand, a stim store. Build your way up to a bar, a restaurant, or even a nightclub. Eventually, you'll own all the nightlife in Nivalis. You'll own the night!
Heart Abyss
Heart Abyss brings you all the stuff you adore about brutal action games, such as hardcore violence and high-intense encounters, shaded by a peacefully relaxing setting. Tear through ruthless slavers in this bloody hurricane of good old ultraviolence action inspired by feudal Japan… with a slice of Metroidvania.
Promenade
Go on an adventure in a world packed with secrets helped by your friend, a poulp with many abilities. Explore, solve puzzles, wander across dungeons, blast through races and much more in this game inspired by the best 3D platformers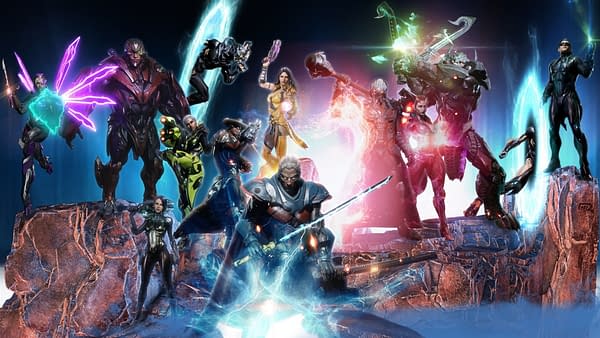 Nocturnal
After a difficult journey across a troubled sea, Ardeshir, soldier of the Enduring Flame, returns home to the island of Nahran, where everything is obscured by a peculiar Mist. To uncover the cause, you must wield the sacred flame of your ancestors and carve your way to the island's center, where secret locations and powerful abilities await.
Coreupt
Fight fantastical battles to nab world-powering Hyperion Cores in Coreupt, with a universe on the brink of unstoppable greatness or despicable evil. Enter battlefields and experience other-worldly battles where flashy combos and ruthless special moves are the keys to emerging victorious. Check out a variety of game modes solo or with a battling buddy, and climb the ranks to become an unsurpassable Coreupt champion.
Crypt Custodian
Crypt Custodian is a charming metroidvania/zelda-like about cleaning up the afterlife. You play as Pluto- a mischievous cat who has just died, and landed in the afterlife's palace. After a brief and disastrous meeting with the Afterlife Guardian- Kendra- you are banished from the palace and sentenced to clean.. FOREVER!! Explore the vast grounds that surround the palace, battle beasts with your trusty broom, and gain new abilities to expand your map. Solve puzzles, discover secrets, and… organize an ambush to break back into the palace!
Gori: Cuddly Carnage
Play as a badass murder-kitty on a death-dealing hoverboard in Gori: Cuddly Carnage, a third-person 'skate 'n' slash' set in a neon-glowing futuristic world filled with intense destruction and fast-paced combat. Want to slice creepy toys? Want to dice mutated unicorns? Want to play as a murder-kitty on a death-dealing hoverboard? Great news! Gori: Cuddly Carnage is the game you've been waiting for!
Grime: Tinge Of Terror DLC
Last update we talked about the NG+ changes to enemies and, especially, bosses. Now, let's talk NG+ progression. Since you likely already posses all the boss abilities at this point, they now grant a new reward for defeating them, which are called Sanguine Ichors. These items will let you upgrade about half of all traits beyond their standard cap. Similarly, if you have already reached the maximum Breath capacity, Mini-bosses will now instead grant you Breathearts, which can be used to upgrade weapons beyond their maximum cap. However, the process will require an increasing amount of Bloodmetal, which can now be found in greater quantities in places where once there were weapons and armor, so there is still purpose in going out of your way to collect those.
Dawn Of The Monsters: Arcade Edition
The cataclysmic battle between giant monsters has begun in this manga-inspired, side-scrolling, kaiju beat-'em-up! Titanic creatures known as Nephilim have invaded Earth, and the only hope of stopping them is DAWN (Defense Alliance Worldwide Network), which unleashes its own colossal combatants to defend against the enemy hordes! Take control of four hulking behemoths – Megadon, Aegis Prime, Tempest Galahad, and Ganira – each with distinct abilities and play styles, and smash your way through destructible real-world environments spanning more than 35 missions! Power up with DNA augments, crush foes with devastating Rage moves and brutal finishers, and team up with a friend for 2-player co-op action! You are the planet's last line of defense…but will that be enough for mankind to survive the Dawn of the Monsters!?
---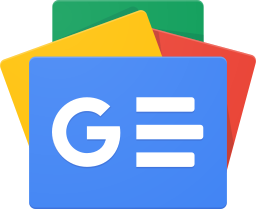 Stay up-to-date and support the site by following Bleeding Cool on Google News today!