Highly Anticipated PlayStation Exclusive Days Gone has Gone Gold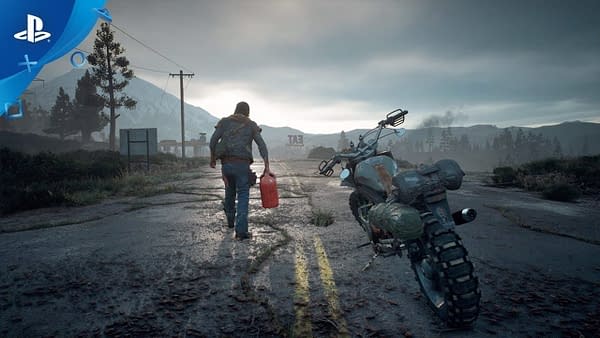 Bend Studio confirmed late yesterday that their highly anticipated PS4 exclusive post-apocalyptic survival horror game, Days Gone, has finally gone gold. For those not in the know, a game "going gold" means that the game's code is finished and has passed certification. The game can then be pressed into discs and shipped out to retailers. Which means, the game is essentially ready to play.
Bend Studio made the announcement on Twitter and accompanied the news with a staff shot of the whole dev team.
Days Gone is an action-adventure survival horror game initially announced by SIE Bend Studio at the Sony E3 conference back in 2016. The game is set in a post-apocalyptic open world environment where players take on the role bounty hunter Deacon St. John as he tours around the zombie-infested wilderness. The zombies are referred to in-game as "Freakers" and are mindless but quickly evolving, so there are quite a few types of Freakers, including infected animals like bears and wolves along with the more common human-type enemies.
Days Gone was initially supposed to release back in February, but will instead ship to PS4 consoles on April 26, 2019.