"Hitman 2" Receives The Mission Briefing For Haven Island
WBIE and IO Interactive have officially launched the Haven Island mission in Hitman 2, and with it comes an official mission briefing. The mission briefing video that you see below presents key information on the new map and your targets. Those include Ljudmila Vetrova, a former confidence artist and the public face of Haven Island; Tyson Williams, the founder and CEO of the island; and Steven Bradley, a technical wizard and the brains behind Haven Island's proprietary software platform. Best of luck to you taking out all three of these high-priority targets.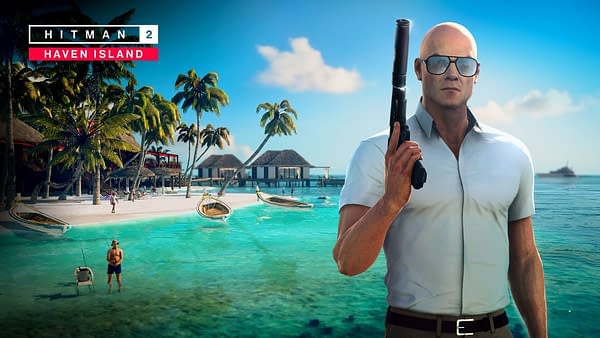 This new location transports players to the warm beaches and tropical paradise of the Maldives, where Agent 47 must travel under a fake identity and assume the role of a guest at the privately-owned Haven Island – headquarters of the world's premiere reputation management service. All guests are treated to the best possible service, food and every luxury you would imagine from a tropical island resort.