"Hitman 2" Shows Off Haven Island For Next Sandbox Location
IO Interactive and WBIE have decided to give Agent 47 a vacation of sorts as the next Hitman 2 sandbox location heads to Haven Island. The location will go love for Expansion Pass owners on September 24th, sending you to a lavish resort off the coast of India. There you will find lovely beaches, crystal-clear water, and evil millionaires getting new identities. You can check out the official Hitman 2 trailer below as you will need to locate people looking to not be found.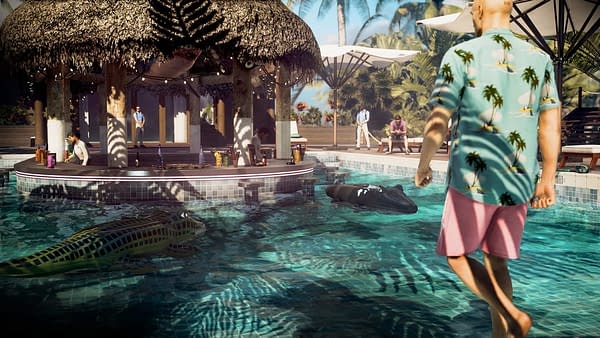 Haven Island picks up directly after the events from the Milton-Fitzpatrick investment bank mission in New York, as Agent 47 must now travel to the luxurious resort under a fake identity and assume the role of a guest. While undercover, 47 must locate and eliminate three different targets – Ljudmila Vetrova, a former confidence artist and the public face of Haven Island; Tyson Williams, the founder and CEO of the island; and Steven Bradley, a technical wizard and the brains behind Haven Island's proprietary software platform.

Haven Island features an entire tropical resort to explore with secrets and opportunities hidden around every corner, along with 20 levels of Location Mastery, five new item unlocks, new achievements, trophies and an unlockable suit. Winners of last year's Hitman Sniper Assassin competition will also have their likeness appear in this location.