"Hitman 2" Will Be Getting It's Own 2019 Halloween Event Tomorrow
Have you ever wanted to assassinate targets while wearing a pumpkin head? Hitman 2 is offering that to you in their Halloween event. Tomorrow, IO Interactive and WBIE will finish off the remainder of the October Roadmap for the game, giving you a new Halloween-themed Escalation Contract, and a number of other goodies. You can read more below along with the spooky trailer for it.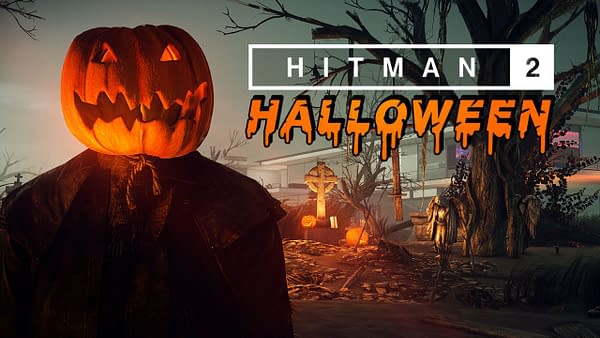 Next stop: Mumbai. Get your first unlock this month by completing this 3-stage Escalation. The Imperial Classic with Gloves was previously an Elusive Target reward, but we're making it available to all players because we made the decision not to create an ET contract on Mumbai for Hitman 2. However, that doesn't mean there won't be a new ET coming your way later this month…

Halloween comes to Hitman 2 with a themed Escalation Contract that promises to challenge all of your expectations. This permanent addition to the game will also reward players who are brave enough to complete it with two mystery rewards.

The long-awaited return of Legacy Challenge Packs comes to Hitman 2 in style. Three Challenge Packs, each with their own reward can be completed by anyone with the Legacy Pack. Look out for the Modern Sedative Syringe – a new unlock for Hitman 2 that was only previously available in a Hitman Bonus Mission.