Huge list of Cars in Forza Horizon 4 Leaks due to Accidental Early Download
A fairly comprehensive list of cars likely to be in Forza Horizon 4 has hit the internet due to an accidental early download of files for players who pre-ordered the game.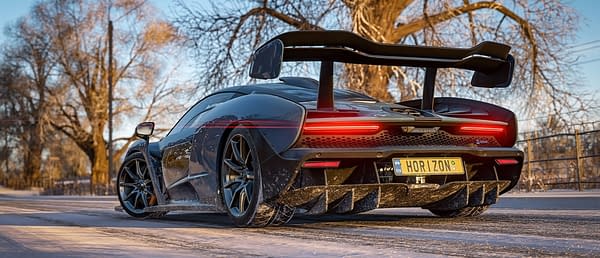 Forza Horizon is quite possibly the premiere driving game currently going. While there are strong arguments for the Forza Motorsport main series, Gran Turismo and Project Cars, the franchise has a little bit of something for everyone. Unless you want a pure 'simulation' driving game, the terrain, car design, variety and stunning good looks mean the Horizon titles just bring it all to the table.
Well, we have a pretty big information dump on the upcoming Forza Horizon 4 now, even if it clearly wasn't meant to happen. Over the weekend, if you had the game pre-ordered, the game started to download some files early. That's not anything out of the ordinary for pre-loading, but for a game that is four months away, that is certainly unusual. Well, some people got into those files and found what seems to be a pretty big list of cars for the game. More than 450 to be exact. You can check out the list for yourself by heading over to Reddit.
The Forza Twitter admitted to this being a mistake in a tweet saying:
Now, this isn't expected to be the full list. Some cars may get taken off, and it's thought many will be put on due to some expected manufacturers not being on the list. Still, you can get a very good sense at what will be there and what won't by taking a look.