Indie game publisher Way Down Deep, in conjunction with developer Nowhere Studios, has created a city life simulator called Circadian City. It will be releasing for Windows PC via Steam Early Access on July 24th of this year, and will also be expected to come out for the Nintendo Switch alongside PC's release proper (v1.0) in the third quarter of next year.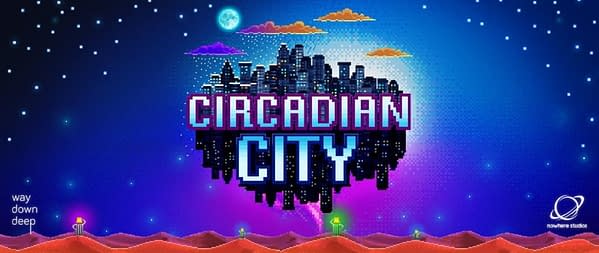 In Circadian City, you assume the role of a newcomer citizen of a large city. Therein you will make friends, learn and practice hobbies such as art and cooking, and make a life for yourself – even perhaps find romance in the process. Circadian City is purportedly an LGBTQ+ friendly city-life simulator, in that non-heteronormative romantic relationships are an option in the game.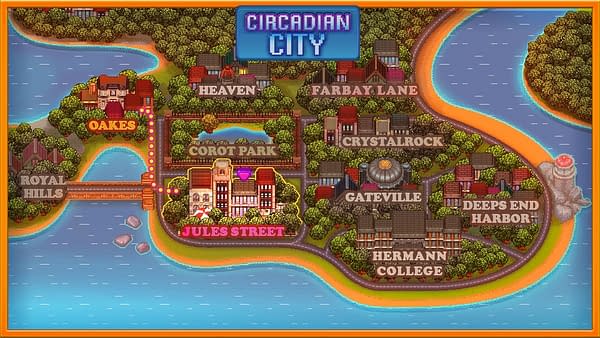 According to a press release emailed to us regarding this game:
Choose an appearance and a career path, then guide the newest resident of the big city. Control their life 24/7, from building relationships in the day to adventuring and farming in surreal dreams at night.

Voted the "most free-minded city" in the country, Circadian City boasts a rich cultural scene with a friendly and caring community of more than 3,000,000 citizens. Art galleries, concerts, Sunday farmers markets and other diverse activities ensure everyone is always entertained with plenty of options to enjoy while making new friends.

Chat up strangers to become friendly acquaintances, then create bonds of true friendship and love over shared interests ranging from creative pursuits like cooking to playing and following sports. Choose your nearest and dearest carefully, from a range of hetero and LGBTQ romantic options, as relationships have a direct effect on the dream world.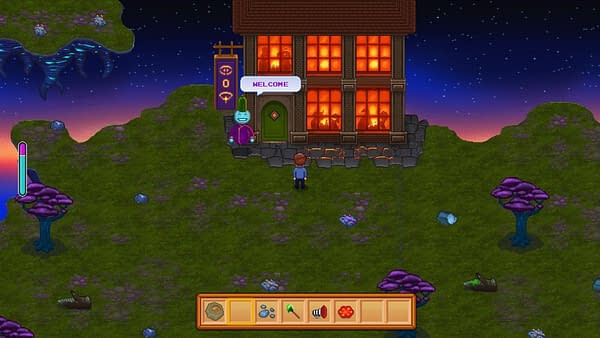 What do you think of the game's concepts? Does Circadian City's dream-farming system seem innovative enough to merit a playthrough of this indie game? Let us know in the comments!
Enjoyed this article? Share it!