Is Today the Final Day For Waluigi Smash Memes?
Well, folks, today is the last day that we will have any sort of doubts as to whether or not Waluigi is in Super Smash Bros. Ultimate for the Nintendo Switch.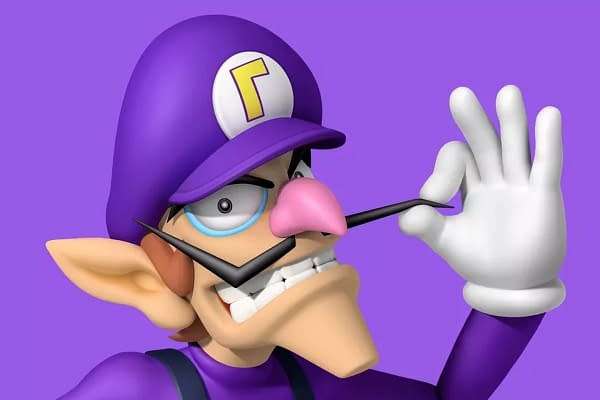 We at Bleeding Cool reported yesterday that a new Smash Ultimate-centric livestream is happening tomorrow, within which it's a very safe bet that Nintendo will be announcing the fifth character to be added via downloadable content within the game. While a good many sources are speculating highly that the fifth DLC character will be Dante from the Devil May Cry series, there are many invested fans of the purple ne'er-do-well, who canonically isn't related to either the Mario Bros. or Wario, all saying that they want Waluigi in. There's even a devoted subreddit filled with fans who at this moment are counting down the seconds until this livestream, praying to whatever sort of deity they worship that this happens.
And this isn't unfounded in the slightest bit. From the genesis of various deep fan-analyses on Waluigi's character (and lack of characterization) to the fact that Nintendo of American president Reggie Fils-Amie and Super Smash Bros. series creator Masahiro Sakurai have both gone on the record as saying that they know all-too-well about the Waluigi cult following, there's a legacy here that has cultivated a fan-following for the ages.
Sadly, all of that jubilant hope and anticipatory nail-biting may come to an end tomorrow, if the livestream concludes and there is no sign of Waluigi. Going fully against the original slogan of Smash Ultimate, everyone will not be here after all.
But, we as Waluigi fans can dream, and if tomorrow's livestream doesn't bear ultimate fruit for the tennis-loving, purple lank-of-an-enigma we have all come to love, we can always hope for the next installment in the series, right?
Until then…