It Looks Like "Resident Evil 3" Will End Up On The Nintendo Switch
For a while, we've been wondering if the Nintendo Switch would be getting a port of the upcoming remake of Resident Evil 3. According to Rely On Horror, datamniners may have found what they were looking for when it comes to confirming a port. Here's a snippet from the post, in which not only do they confirm code warning players not to turn off the Switch, but that they also found an eShop listing.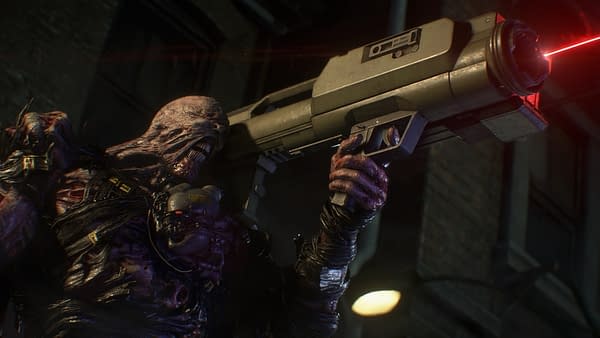 In amongst a list of prompts and in-menu text for Resident Evil 3 Remake, there's a set of notifications that are specific to each version you're playing on. "This game has an autosave feature, please do not turn off your" prompts and so forth followed by listing Xbox One, PlayStation 4, and PC — all very expected. What's a lot less expected, however, is the inclusion of the Nintendo Switch, a system the game is most definitely not releasing for at the moment.
It really doesn't surprise us that the game is headed to the Nintendo Switch. In this modern gaming era, how can you not want it on every console? What does surprise us is that it's not being released at the same time as the other versions. Whether that's a problem with the code or the port itself or something with Nintendo, that's all unknown. What we do know is that Resident Evil 3: Nemesis will be released to the public on PC, PS4, and Xbox One on April 3rd. Best guess for a Nintendo Switch port… if the last batch of ports are any indication, around Halloween 2020. But again, that's just a guess at this point. The only people who know for sure are Nintendo and Capcom.