Good Shepherd Entertainment released a brand new video this week for John Wick Hex showing off all of the fun to Gun Fu in the series. The video goes over how developer Bithell Games worked with the stunt team behind the John Wick films to get the action right in the game to match that of what you see in the films. It's a pretty cool video, which you can read more about below before you watch it. Enjoy!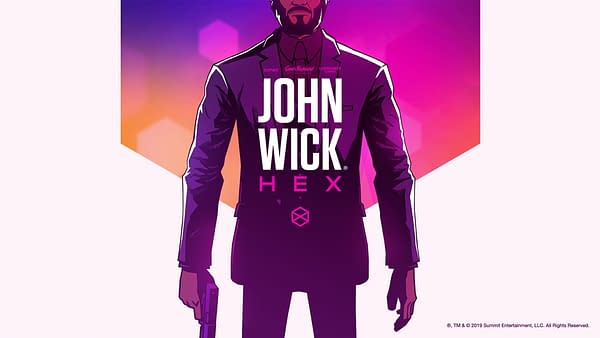 In the video, John Wick Hex game director and writer Mike Bithell gets a personal martial arts lesson from stunt coordinator Jonathan Eusebio of 87Eleven Action Design, a prominent Hollywood action design production company that has worked on major film properties like the John Wick series, Deadpool 2, Jurassic World andAtomic Blonde. Seeing firsthand how John Wick analyzes a situation and executes a full-force solution with whatever he has available was key to translating the films into a fast-paced, action-oriented strategy experience that lets players become the legendary hitman himself.

Every move in John Wick Hex feels like a scene from the movies: each action you choose has risks and consequences, and each weapon changes the tactics at hand. Ammo is finite and realistically simulated, so time your reloads and make the most of the tools you find on the job. The game hits home with an original storyline expanding the films' universe, unique graphic noir art design, and the world-class voice talents of Ian McShane, Lance Reddick and more.
Enjoyed this article? Share it!