Earlier this year we got the chance to check the amazing Razer Panthera arcade stick and had a pretty good time reviewing it with a few fighting games. One of the games we got several rounds in with it was Dragon Ball FighterZ, and shortly after the game came out we got word that the company was releasing a special version of the Panthera for the game. We were lucky enough to receive one from Razer a few weeks ago, and after breaking it out of the box and having some fun with a few fighting games, here's what we thought.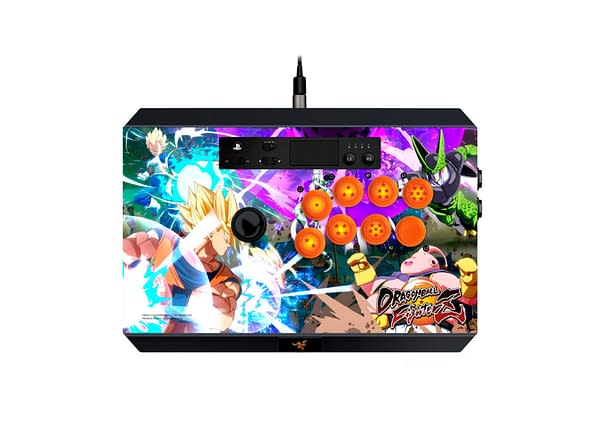 So the basics of what we covered in our previous Panthera review still hold true with a few key changes. So rather than running over old territory that we've already linked to in the previous paragraph, we're going to focus on the new and items that stood out. First, let's look at the art and design. The art is the primary artwork for Dragon Ball FighterZ when it was first announced back in 2017, featuring a nice selection of three good guys and three bad guys. The buttons are marvelously designed to look like the Dragon Balls, except for the last because there's only seven, but that's okay because anyone really complaining about that is wound too tightly.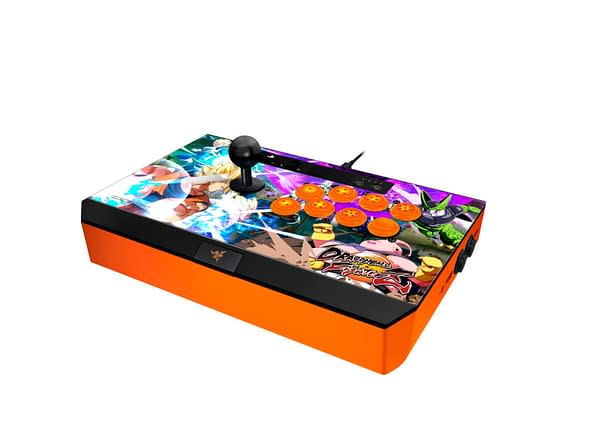 This is all topped off with having the Razer logo in orange to match the vibe going here, as well as the orange box that everything is encased in. They didn't do much with the side buttons or the stick, which is fine because something still needs to stand out from how colorful this is. The stick still has the two options to play either with the rounded ball or the taller fight stick which is more traditional for fighting games. Both were easy to install and worked well for every game we played.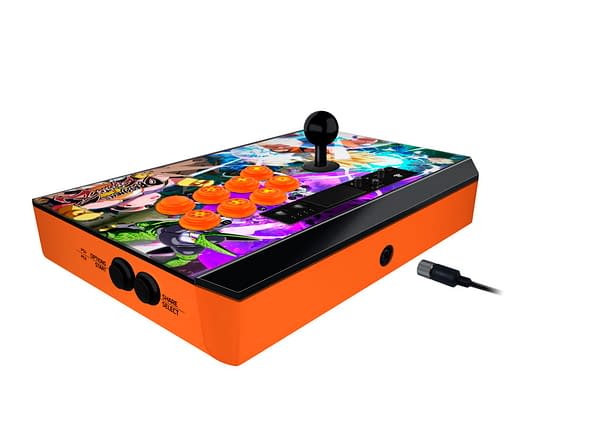 The response time is spot-on. We crammed as many fighting titles in here as we could from Dragon Ball FighterZ to Street Fighter V to Tekken 7 to Marvel vs. Capcom: Infinite, as well as many retro games we've collected from other 16 and 32-it collections. It really didn't matter what fighting game we plugged in because we could go into the controller's options and program all of these buttons exactly as we needed. And if we wanted to, we still have the option of opening the case and switching up which buttons are connected to the interface. The key thing we loved about the Panthera was customization for whatever we needed, and this one was no exception.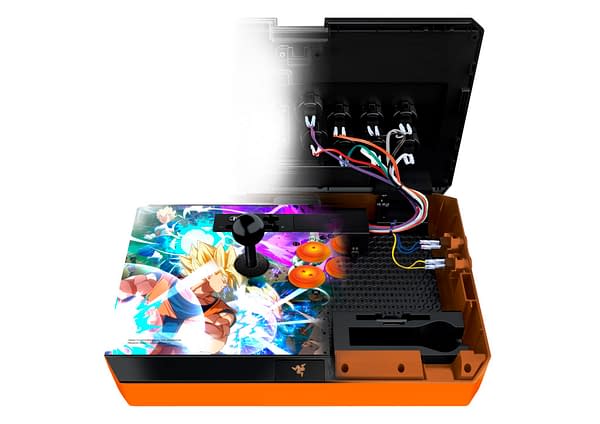 There's really not much else to say about this special edition of the Panthera. Razer did an excellent job of making it look great and true to the game it's meant for while keeping the unit intact for what it was originally designed to do. Obviously, this is meant for DBZ fans, and if you're a hardcore gamer and collector, you won't bat an eye at the $220 price tag.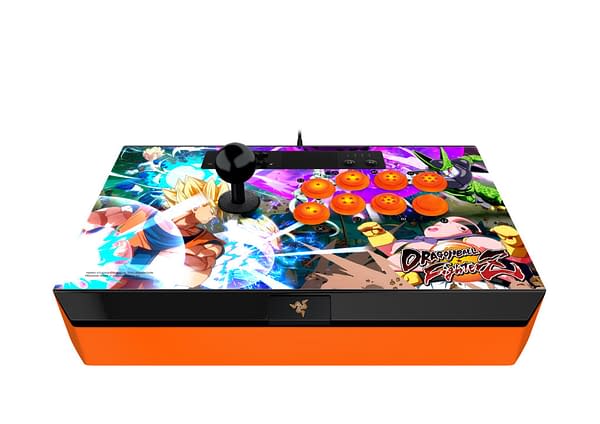 Enjoyed this article? Share it!