It's hard to believe that it's only been 10 years since Kickstarter emerged on the gaming scene, and changed the way the industry works forever.
Before Kickstarter, companies that wanted to release a game had to raise their own capital, advertise their product, and then release that project into the world and hope and pray that the game buying public gets excited about it.
Now, nascent game companies can test their ideas on Kickstarter without risking any capital (aside from sweat equity), and focus on using the platform as a gauge of a new game's potential. Not only that, the costs of bringing the game to market are handled by the backers of the project, who pledge their money up front in exchange for an early copy of the game.
We had the opportunity to talk with Luke Crane, Kickstarter's head of games, and Anya Combs, senior games outreach lead for the company, about the past, present, and future of the crowdfunding giant.
……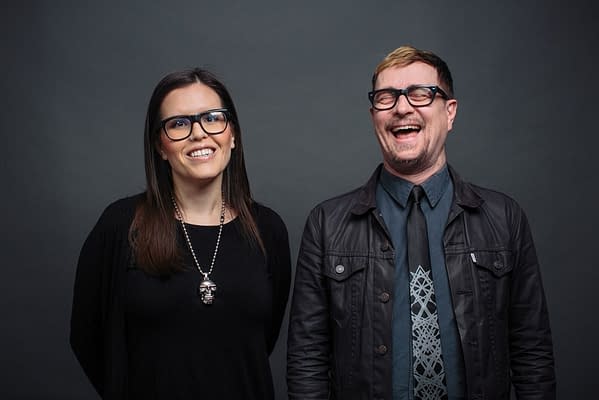 Bleeding Cool: How did Kickstarter get involved with funding for games in the first place?
Luke Crane: Perry Chen and his cofounders, Yancey Strickler and Charles Adler built Kickstarter to help fund creative projects. When they were deciding what "creative projects" meant exactly, they included games. In effect, they side-stepped a long-running argument about the place of games in culture and simply set them next to other creative pillars like music, film, art, dance, and theater. Ten years ago this was a very forward-thinking decision! The first successfully funded game on Kickstarter was High Strangeness, back in August 2009. Influential projects came to the platform soon after—Cards Against Humanity and Alien Frontiers, an early euro-style board game.
Bleeding Cool: Where is Kickstarter going as a platform for games?
Anya Combs: Tabletop games are thriving on Kickstarter right now. Since 2009, backers have pledged $700 million to more than 19,000 tabletop projects. We're delighted that Kickstarter and tabletop make such a good fit, and we hope to continue the romance for as long as possible. Video games have had their ups and downs on Kickstarter, but we continue to see amazing new award-winning projects from small indie teams, like Night in the Woods and Wandersong.
Bleeding Cool: What does the future look like for indie companies and game start ups on Kickstarter?
Anya Combs: Kickstarter is all about creative independence. It gives creators the freedom to make what they want, without having to please traditional gatekeepers. We've seen some great games come from small teams –- and even lone creators — who have a strong vision for what they want to make, and we love to support those folks. We really try to treat all creators the same, whether they're a well-known publisher or someone just making a game in their spare time. Being a Public Benefit Corporation means we don't feel pressure to just focus on blockbuster projects — we are here to help bring everybody's creative projects to life.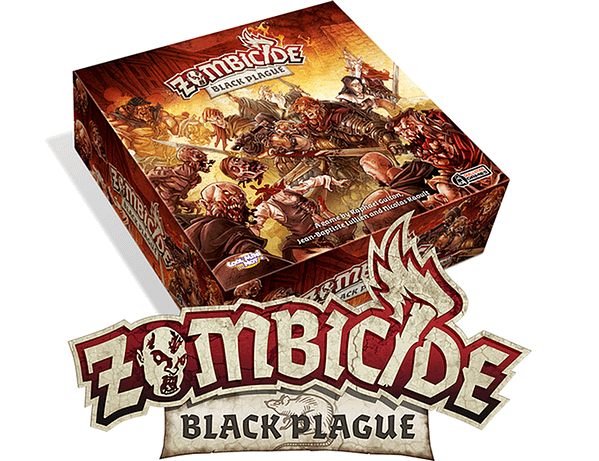 Bleeding Cool: How can game stores benefit from a game that uses Kickstarter to launch a game?
Luke Crane: Kickstarter has allowed game designers to take risks and bring to life ideas that publishers might not have gambled on. This chemistry has put hit games like Cards Against Humanity, Exploding Kittens, and Zombicide out into the world, allowing a whole new generation of fans and also retailers to reap the rewards of that initial gamble on Kickstarter. Some project creators also offer retailers a chance to pledge to their projects for bulk rewards, so retailers can support projects and get games into their stores early.
……
It really does feel like we're seeing a huge up-tick in the popularity of table top games right now, and it's easy to see the role Kickstarter has had in the resurgence of traditional, face to face gaming. We can always use a little human interaction, and what better way to do it than games, right?
Personally, I've seen some really incredible projects funded through Kickstarter, like alternate Monster guides for D&D 5E, the Hellboy board game from Mantic, and all sorts of amazing games from CMON.
Here's to another 10 years, and the future of new games!
Enjoyed this article? Share it!