"Kings of War" Gets New Third Edition in October
Mantic Games has just announced that they will be celebrating the upcoming tenth anniversary of their Kings of War fantasy miniature combat game with an all-new third edition! Here's the official press release from Mantic: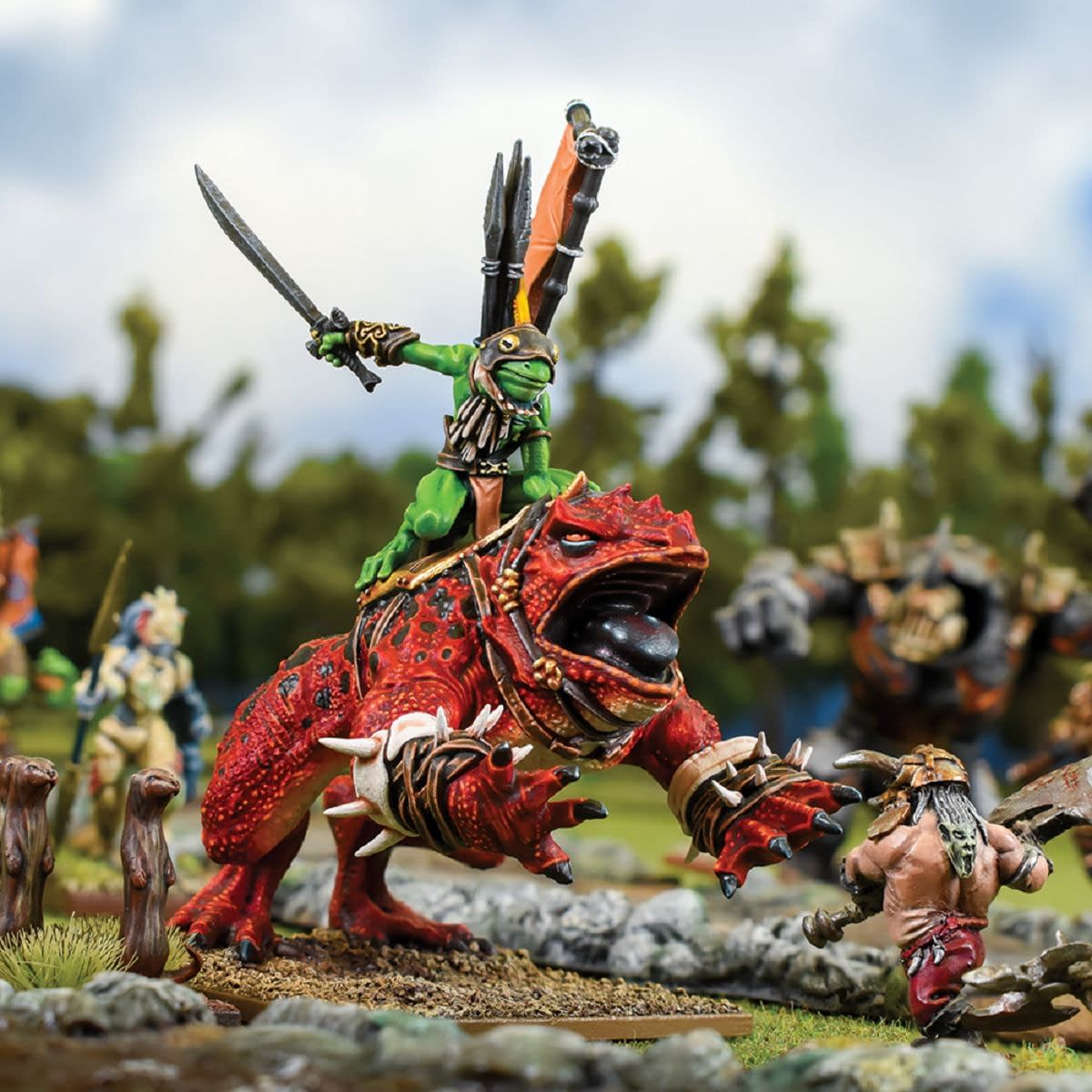 KINGS OF WAR THIRD EDITION DUE FOR RELEASE THIS OCTOBER
Mantic Games releasing a new 380-page rulebook for the world's best mass battle fantasy wargame straight to retail in 2019.
Mantic Games is pleased to announce that this October it will be releasing a brand-new edition for its best-selling mass battle fantasy wargame, Kings of War. Inside the 380-page tome, you'll find expanded lore for the world of Pannithor, army lists for 14 factions and, of course, revamped and refreshed rules.
The new edition will be available directly via Mantic Games webstore and through all regular gaming and hobby stores around the world. This is the first time Kings of War has not been released via Kickstarter, highlighting the growth and popularity of the game.
Alongside the book will be the brand-new Northern Alliance army, titanic monsters for some existing factions and a commemorative diorama. Plus, Mantic Games has a comprehensive selection of Kings of War releases planned throughout the rest of 2019, into 2020 and beyond, including a supplement with additional army lists – taking the total number to 26.
"2019 marks 10 years since we started Mantic Games and first released the Kings of War elves," said Mantic Games CEO, Ronnie Renton. "As such, it seemed fitting to celebrate this important milestone with a new edition of the world's best fantasy wargame.
"Kings of War is the jewel in our crown and we've been working tirelessly to make sure this new edition exceeds expectations. For fans it will make their favourite fantasy game even better, with improved rules for army creation, tighter, more competitive gameplay and lots more!"
Over the coming weeks and month Mantic Games will be releasing more information about Kings of War Third Edition so make sure you subscribe to the Mantic Games newsletter or keep checking the blog www.manticgames.com

Kings of War, as well as its smaller, skirmish-scale sibling, Kings of War: Vanguard, have been a fantastic salve for those of us feeling the burn from a certain gigantic games company lately. The game has an interesting, easy to learn rule set, and some of the basing ideas I have seen for troops have been a blast.