Koei Tecmo Adds Mermaid Costumes to Dead or Alive Xtreme Venus Vacation
If you've been playing Dead or Alive Xtreme Venus Vacation on PC, you may have noticed a new addition to the game this week. DDM and Koei Tecmo have added a new update for an event called "Mermaid's Favor", which includes new costumes that we're sure will catch the eye of many for various reasons. The new costumes are "mermaid" themed for Kasumi and Marie Rose, and we use the term theme loosely because as you can see from the photo below, very little of it resembles a mermaid-like costume and is basically an even more scantily clad version of the bouncy bikinis you're used to.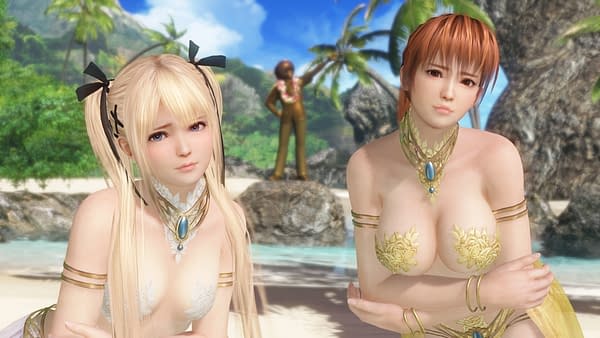 You can find out more details about the event here, but we basically have one opinion when it comes to Dead Or Alive: don't bother. A lot of the extras and add-ons, no matter what they may be, are often time-consuming or expensive to buy. If you truly are an obsessed fan (and you can take a guess who the majority of them may be) then it's your money and you can spend it how you wish. But honestly, this is a cosmetic event for you to pick up two sexy costumes and nothing much else. If this is your thing though, enjoy.