Alan Robert, the bassist of Life of Agony, is working on a Beauty of Horror tarot card set, currently being Kickstartered for IDW and closing today. He writes,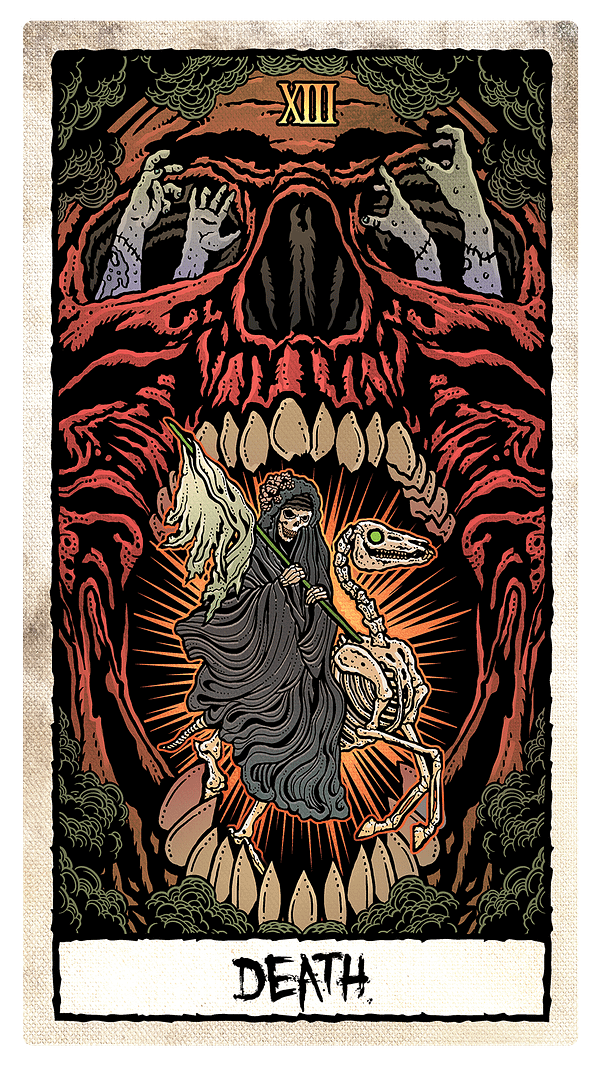 Death: When I first began this journey of illustrating my own Tarot deck, I went into it thinking that the Death card was the absolute worst card you could possibly get in a reading. I mean, what could be worse than death? It's got the grim reaper on it for Christ's sake! But, when I started to research the symbolism and history of the Death card, to my surprise I found out that it is actually a very positive card. It signifies a transformation in a lot of ways… a new beginning. That being said, it is a visually intimidating card, and I purposefully took it new extremes in my approach. My goal was to scare the pants of the person who faced that card in a reading (laughs)! I think I accomplished that goal with this completely terrifying design.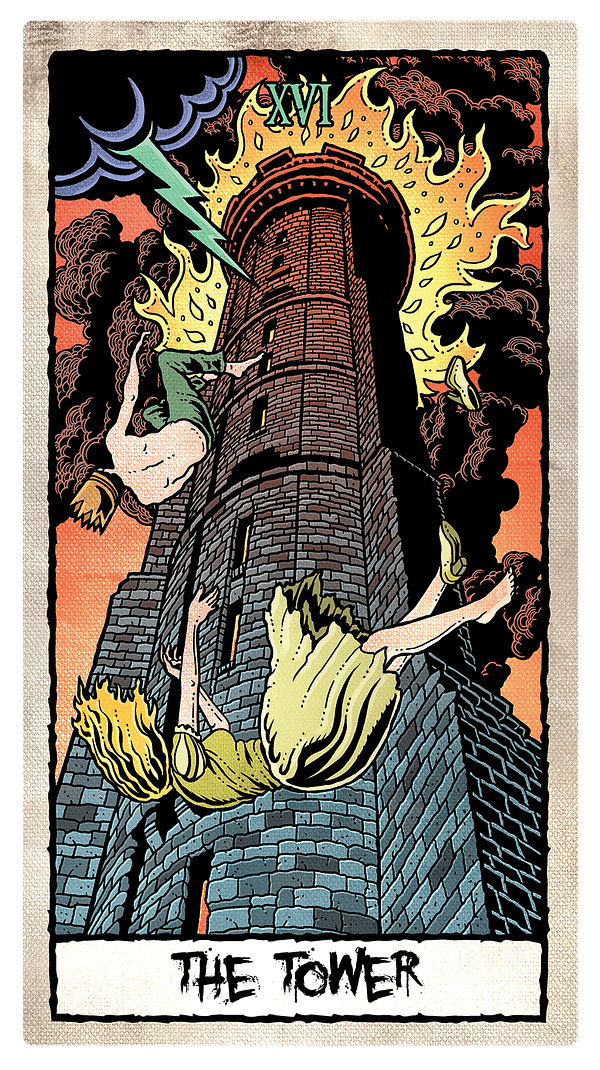 The Tower: Even In traditional Tarot decks, this card is pretty scary, visually. An image of lighting striking a large tower with people falling to their demise represents catastrophe, danger and chaos… but also liberation. My approach was to give the events a bit more cinematic perspective, as if you were seeing this crisis from below… from the ground up. The bodies falling down upon you with a haunting grace.
Three Of Swords: Why am I always drawn to these depressing cards?! This is a particularly disturbing card to get in a reading, as it represents sorrow, heartache and sadness. This card really taps into the emotional state of the person experiencing the reading. It symbolizes grief and dealing with a hardship of some kind. So, I took this card to new extremes visually, with its ominous storm clouds and torrential rain.
The Empress: Ah… The Empress! Ghouliana sits triumphantly on her throne with her scepter in hand in a field of grain. Each of the twelve stars on her crown represents the twelve months of her dominance. This was actually the very first card I drew for the deck. When faced upright in a reading, it can have a very positive meaning of abundance, maternal care, the creation of life, etc. However, if it shows up reversed, it could symbolize stagnation, financial issues or experiencing domestic problems.
Justice: The Justice card represents fairness and balance when it appears upright in a reading, and symbolizes dishonesty and lack of accountability when reversed. My goal was to combine both meanings into one visual! I sat The Beauty Of Horror's little undead boy GregGORY on an electric chair holding the scales of your fate. His sinister smile insinuates that things may not sway in your favor. Judging by the pillars of skulls behind him, you won't be his first… or last!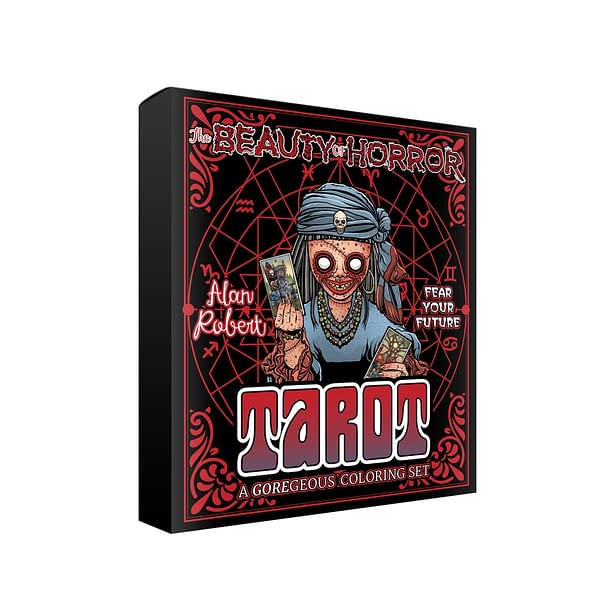 Enjoyed this article? Share it!