Mad Catz is Back in the Game After Buyout by Chinese Group
Game hardware comeback Mad Catz is back in the game after being bought out by a Chinese group who previously worked with the maker on the manufacturing aspects (as GamesIndustry.Biz reports). The company's return comes a little more than half a year after they filed for bankruptcy back in April 2017.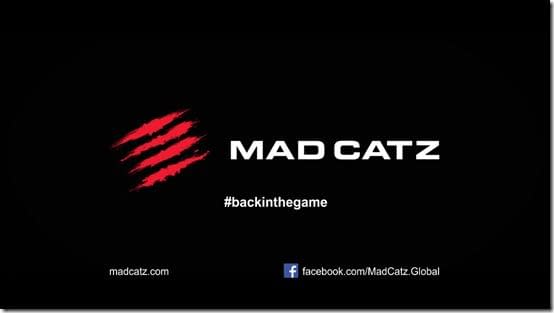 The much-loved legendary gaming brand disappeared less than a year ago, but now it is back with a new attitude, going forward the company's top priority will be delivering high-quality, innovative gaming products with standout performance. The company is now based in Hong Kong, and is officially now Mad Catz Global Limited.
Mad Catz will showcase its exciting line-up of all-new PC gaming hardware at CES 2018 in Las Vegas from January 9-12, 2018, which includes the following items:
R.A.T. AIR gaming mouse, complete with a state-of-the-art wireless power system
S.T.R.I.K.E.4 gaming keyboard featuring a fully mechanical key bed, aluminum frame and RGB lighting
F.R.E.Q.4 gaming headset, utilizing high-quality 40mm neodymium drivers and a metal plated frame
Selena Chang, Director of sales and operations, said:
"We couldn't be more excited than to begin 2018 by announcing the return of Mad Catz to the global gaming arena. Mad Catz has been a permanent fixture in gaming for almost three decades and we firmly believe it's best days lie ahead."
You can check out the company's comeback trailer below.