Madden NFL 19 Removed Kareem Hunt After Assaulting a Woman
Shortly after the news came out that Kareem Hunt was released from the Kansas City Chiefs for assaulting a woman, Madden NFL 19 followed suit. If you're not familiar with the story, Hunt was a running back for the Kansas City Chiefs, and we say was because he was suspended and then cut from the team on November 26th after TMZ released footage of Hunt physically assaulting a woman in an incident back in February 2018. The cut came from the fact that he lied to the team about the incident when it first came up earlier this year. He's now sitting in limbo waiting to see if a team will pick him up following an investigation from the NFL. However, Electronic Arts wasted little time getting rid of him from their roster.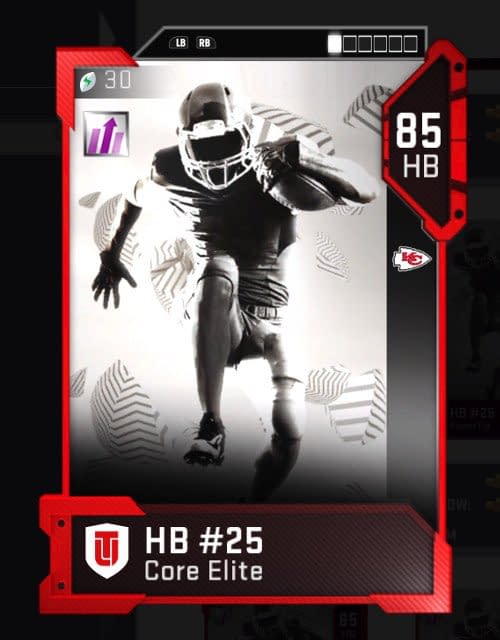 The picture above is a look at the current "player" on the Chiefs team in Madden NFL 19 after an update from the game removed him entirely and replaced him with a faceless running back with the same stats, if he's on your MUT roster. If he isn't, you'll discover that Hunt is no longer an option on your roster, and real substitute players have been put in his place just like the real NFL team did this week. An interesting choice for the company to do, but we should point out that there are other players over the past few years who have been suspended or cut, and have remained in their respective games. Meaning the only reason EA went to change this so soon was that it was such a high-profile story, they probably had little choice but to respond to the possible backlash.