Magic: The Gathering Arena Arrives On iOS Devices Worldwide
At long last, Wizards of the Coast has released the iOS version of Magic Arena for the global Magic: The Gathering community! Right this second, players across the world can download MTG Arena and install it. All of the key features of the desktop version are now available on iPhones, Android devices, iPads, and other tablets as well.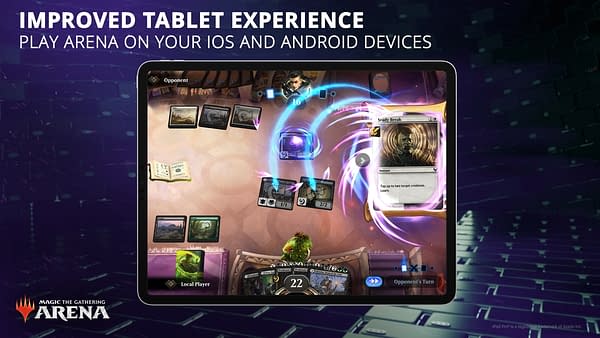 Since the game's overall inception a couple of years back, Wizards of the Coast's teams have been remarkably cognizant of the need for this interface to be ported to a mobile form. Now, all decks and collections from the desktop version (up to and including the latest Arena release for desktop, Kaldheim) can be used over Apple's mobile devices, with Android devices receiving this treatment just over a month prior.
According to Wizards of the Coast Executive Producer Chris Cao:
The phenomenal growth and popularity of Magic: The Gathering Arena has been driven by our dedicated community of players and fans – and we couldn't be more grateful for their passion and support as we continue to evolve the brand to new platforms and experiences […] Today's launch of MTG Arena on mobile and tablet devices marks a very important step to bringing the game of Magic to everyone, anywhere, any way they want to play.
We couldn't agree more that this port to mobile devices everywhere will expand the game to a ton of new players. This is exciting news, and we can't wait to see how it increases the general Magic: The Gathering player base, especially post-pandemic.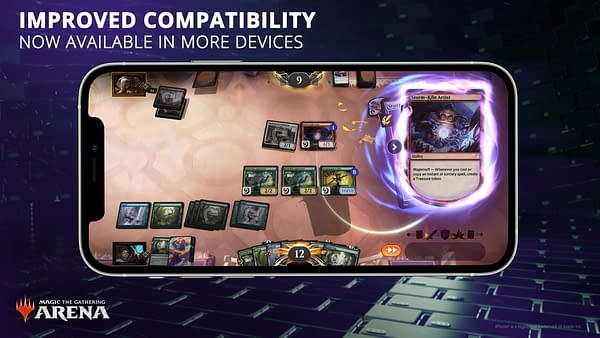 Are you excited about this new era for Magic Arena and for Magic: The Gathering as a whole? Do you play on Arena, and if not, do you plan to? Let us know your thoughts in the comments below!