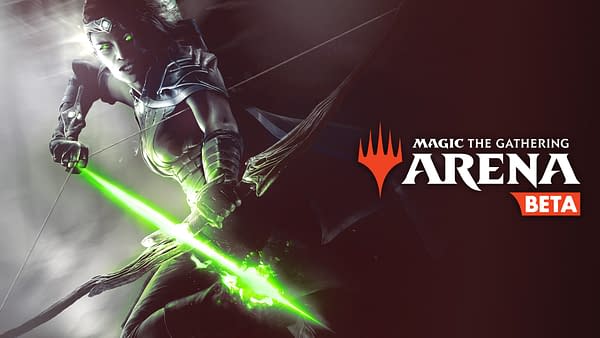 Wizards of the Coast has announced the Open Beta launch date for Magic: The Gathering Arena, which is their free-to-play digital version of Magic: The Gathering. For the past few months, Arena has been played only in Closed Beta by select Magic: The Gathering fans, but it will finally open up to everyone on September 27, 2018. The Open Beta test will take place on PC only, as no console version of Arena has been announced just yet.
While the Open Beta announcement is great news for the game, it will be the first proper public debut of Arena which could be a bit dicey. Arena has quite a lot to live up to, since MTG has been the leading strategy card game on the market for over 25 years now. And as far as digital version of Magic go, there haven't been too many great ones.
However unlike Magic: Duels, which was fantastic at teaching you to play Magic but pretty terrible at being a video game, Arena is designed to be a video game. Which means it can take advantage of some pretty cool tech for card ability animations. Essentially, Arena's job is to combine the rich history of Magic: The Gathering with all the strategy fans expect and pair it with a beautiful, fun digital environment.
That said, Arena was designed and built for digital gamers with a free-to-play mindset. Which means it ought to fare better than the digital versions of Magic that we've seen before.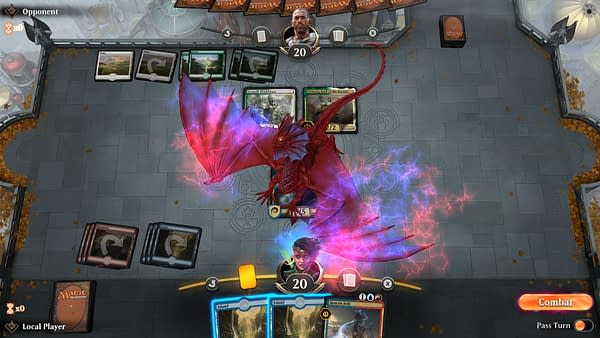 For those returning to the Arena with the Open Beta launch, there are some exciting new features:
Bringing physical and digital together (limit one per account)

Every Guilds of Ravnica Planeswalker deck will contain a unique code to unlock the same deck on Arena.
Every Prerelease pack will contain a unique code to unlock entry to 1 sealed event on Arena
Players can open Boosters and try and unlock 3 FREE boosters on Arena

New Music, New Art, New Battlefields
New Game Mode: Sealed Events
New Card Set: Guilds of Ravnica
Free Singleton Event Entry For All Players Until

October 2

!
The Magic: The Gathering Arena Open Beta launches to the public globally online on ​September 27 at 1PM PT​.
To learn more about the Open Beta phase, you can check out the official website. You might also want to check out the Open Beta announcement trailer and gameplay spotlights below.
Enjoyed this article? Share it!