Malifaux Third Edition is Available NOW, FREE, from Wyrd
It seems like a thousand years have passed since Wyrd Games announced the third edition of Malifaux was in development, but it's really only been a few months. One of the coolest things about Malifaux 3E, though, is that it is available for free, right now, from Wyrd's website.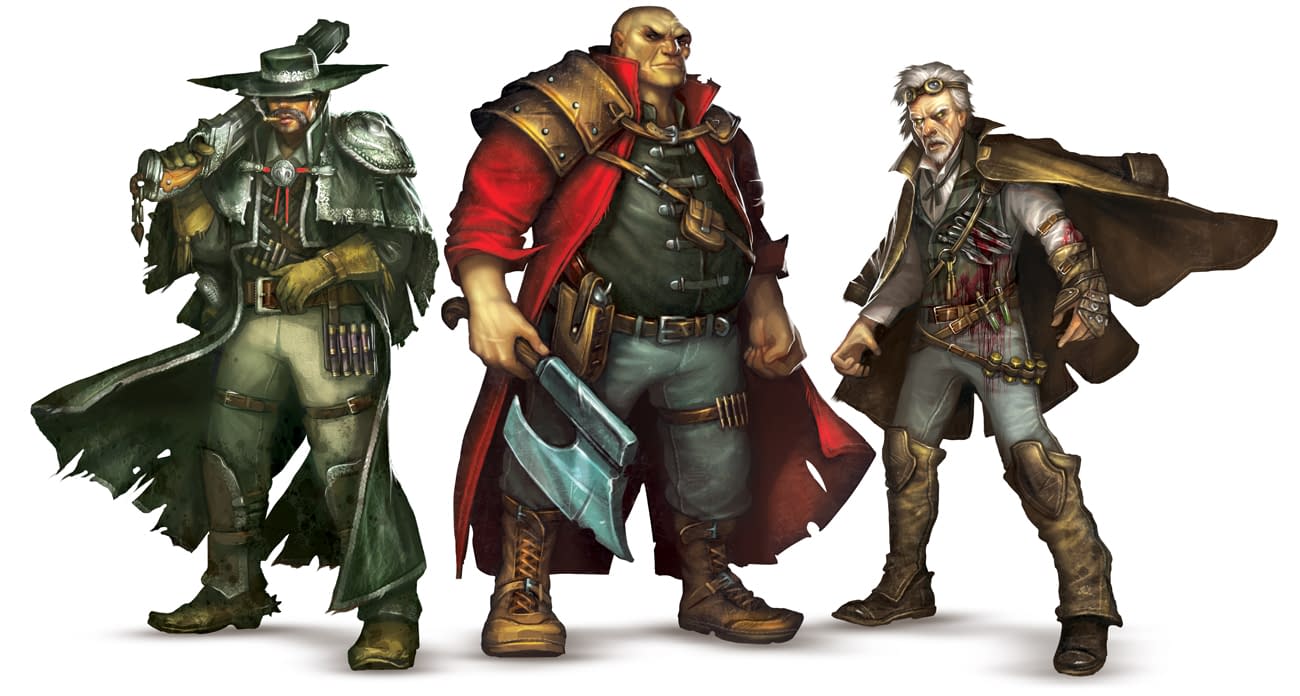 The second most cool thing? Your old Malifaux army is not only not obsolete, but the upgrade cards are available, also free, right this minute.
I would still advise picking up a physical copy of both, since the cards will be sturdier than anything you can print at home, and a physical rule-book is always a plus. Still, it's good to know you could play the game with your old minis without spending a dime.
That being said, you know Wyrd puts out gorgeous books with fantastic stories. I'm not sure if the individual faction books will be free as well, but still. Check out the new stuff, and I'll have a review this weekend of the new third edition of Malifaux! Happy gaming!
……

That's right. You can download the Malifaux Third Edition Core Rules right now, for free, two days early. In the rulebook, you'll find everything you need to know on how to play the game.
But that's not all. We have also released our M3E Stat Cards early. What you'll find on the site today are all of the Stat Cards that you would find in the Faction Packs, which includes all of the standard previously released Stat Cards from the last edition. This is a great way to start playing with the models you have right now!
If you're looking for higher quality card stock, you will be able to find these cards on DriveThruRPG/WarGameVault next week. If you're interested in writing on your cards, then your best bet is to scoop up the Faction Pack of your choice, as those cards will have that nice, glossy finish that will allow for dry erase markers to be wiped away without any smudging.
Any cards for future models will become available on our website in the very near future. When a new model is released, its Stat Card will become available during the same month. Because it's June, the Stat Cards for Basse, Youko, and Burning Bridges are currently available. Come September, when all of the Faction Books are out in the wild, all Stat Cards for M3E will be available on our website for free, as well.
As a reminder, all of our free content on our website is for personal use only and not for resale, print, or inclusion in any third party apps.
……