Mantic Shares Details and New Minis for Deadzone
Mantic just came off of a great year for Deadzone, their 28mm Skirmish Sci-fi game. With the successful launch of the Nameless faction, the brand-new Outbreak supplement, and an incredibly popular summer campaign, Mantic have found themselves with a lot to reflect on for the past year. We're in a brand new year, though, and Mantic has promised a whole slew of goodies for Deadzone players!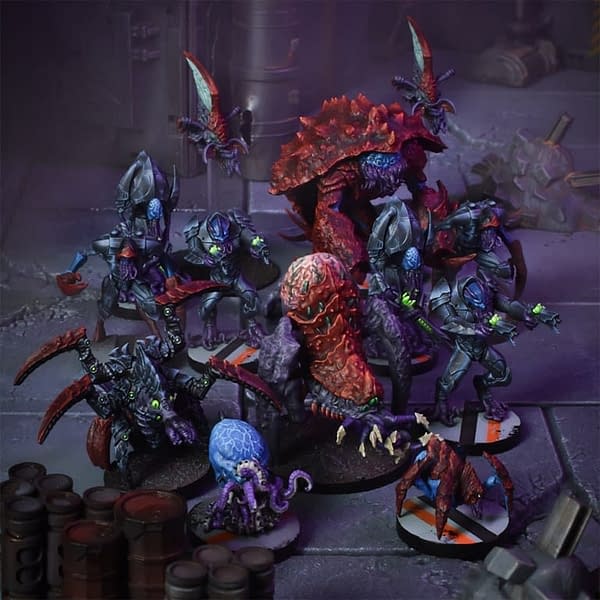 First off, the Outbreak supplement has sold out, but instead of re-printing the material, Mantic has opted to keep it available online, and just focus on coming up with new supplemental material each year. This has been the approach for their Kings of War supplements for years, and will help Mantic address errata, new units, and strategies to the game.
There's also a brand-new Intel Deck coming out for Deadzone, which will add a lot of variable mission parameters to each game. The cards will have optional objectives that players can achieve for additional victory points. It's a great way to change up your games of Deadzone, and should add a lot of cinematic feeling to your game sessions.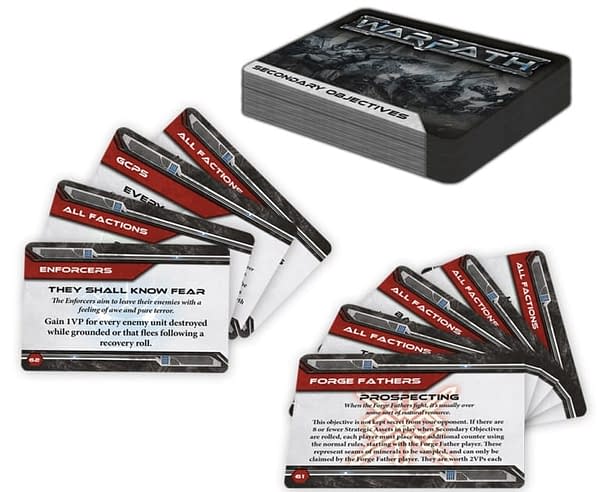 The Incoming Intel Deck will recreate those exciting scenarios. This entirely optional deck of cards generates new objectives throughout the mission and you'll score extra VPs if you manage to complete them. And as you complete more objectives, you'll be able to draw new cards from the deck to earn extra VPs. Don't worry if you can complete a mission either because there's the opportunity to trade in cards for an all-important re-roll. What's more, some cards will trigger special events – these could be a race to reach a certain location, or a bonus for particular units.
But really, what we really want are more minis, and Mantic doesn't let us down here, either! Check out the renders for the glorious return of the Stuntbot, which will be released with several new arm options!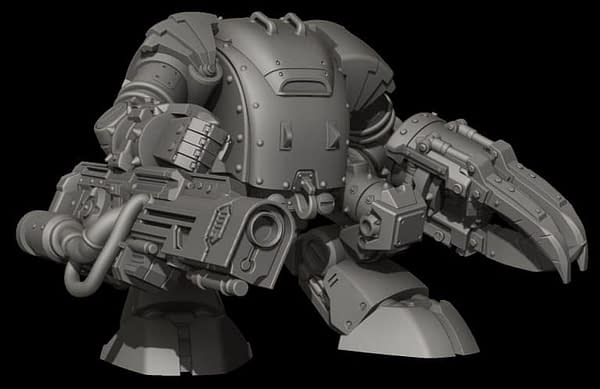 There's also a new commander option for the Marauders, and he couldn't look cooler!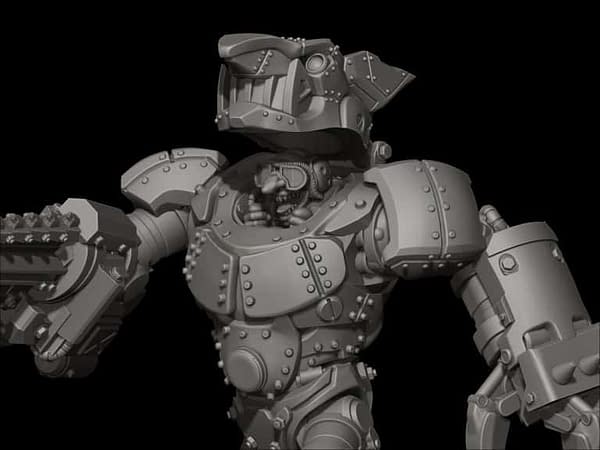 Also, it would be a mistake to leave the Nameless out without any new toys, so here's the Feromite, who has been described as a "mini ogre."