Mario Tennis Aces Will Receive Three New Characters Next Year
In case you've been clamoring for new characters in Mario Tennis Aces, Nintendo has got you covered when three new characters will join in 2019. A brand new trailer popped up this week in Japan featuring the latest round of characters with Luma, Pauline, and Boom Boom. For those who aren't aware, Luma is the little star buddy from the Super Mario Galaxy series who you often seen hanging around Roalina, Pauline who made a comeback in Super Mario Odyssey this year but was originally the damsel in distress in the original Donkey Kong, and Boom Boom who has been an on-and-off fixture of the Mario series since Super Mario Bros. 3.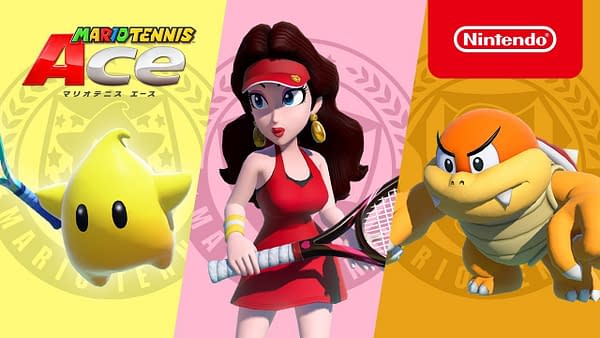 The company didn't give any hints as to a release schedule, but if it's like previous add-on characters like Diddy Kong and Birdo, they'll have one come out every couple of months in online mode only where you'll need to unlock them. Enjoy the trailer!