Marvel Snap Update Allows PvP Battles Against Friends
Fight against your friends for the first time in Marvel Snap, as the latest update adds Battle Mode to the mix for PvP action.
---
Yesterday, Nuverse dropped a new update into Marvel Snap, as they added a major feature with a new Battle Mode. For the first time since the game launched, you can now battle against your friends in PvP battles with your respective decks. The mode works by sharing your battle code with other players so you can have 1-v-1 battles with multiple back-to-back games, using the same decks each game. Both players begin with 10 Health, and after each game, the winner deals damage to the loser, with it starting at 1 and doubling by Snapping. The mode will receive more updates as time progresses, but this is basically the first step toward the company making it an esport. We have q few quotes below from the company on the new additions.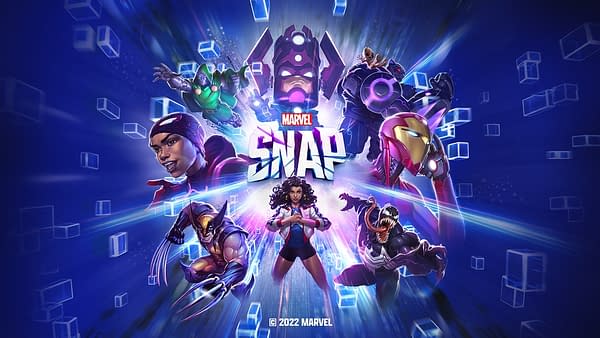 "Since the start of our Beta Tests, players have been asking, 'When can I play against friends?!' And so we are STOKED to announce that the ability to Battle against friends is finally live for players worldwide," said Ben Brode, Chief Development Officer at Second Dinner. "We've been testing Friendly Battles for literally years, whether by running internal tournaments or just testing our favorite decks against colleagues. Now that it's in the hands of players, I can't wait to see where it'll go from here. MARVEL SNAP TOURNAMENTS LETS GOOOO!"
"Marvel Snap has truly changed the competitive card game (CCG) space. Finally, there is now a CCG game that is designed for everyone, and it just got even better with Battle Mode!" said Tom van Dam, Senior Director of Global Business at Nuverse. "Battle Mode takes Marvel Snap to the next level, making the game that much more social, and finally gives players the opportunity to feel the epic thrill of a big win against their friends and family. We can't wait to keep surprising players with awesome updates to the game over the coming year."
"Epic collisions between friends and frenemies have fueled so many memorable Marvel moments," says Bill Rosemann, Vice President and Creative Director at Marvel Games. "Marvel Snap's new Battle Mode allows players to leap into fast-paced card battling combat with their friends and family to create their own amazing memories."