Marvel's Spider-Man Latest Trailer Focuses on Friend and Foe
Sony has put out a new trailer for Marvel's Spider-Man which features J. Jonah Jameson and Peter Parker debating the politics of Spider-Man.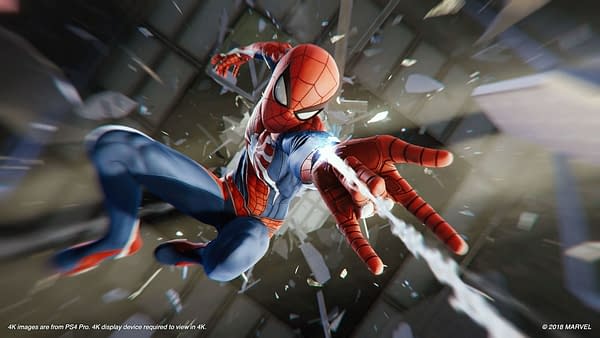 It's only just over a week until Insomniac's Marvel's Spider-Man hits PlayStation 4, and the media machine is certainly whirring. It's pretty hard to miss advertisements for the game and it's for good reason. This seems like the most serious attempt to make a critically acclaimed, publisher tentpole game out of a Marvel hero in… well, perhaps ever.
With that in mind, this latest trailer is a good overview of what we can expect when the game finally hits. In it, we can see Peter Parker and J. Jonah Jameson going at it in a verbal war. It's mostly an excuse for Jameson to list off some of the basic story points for the game, such as the villains in it and Peter's relationships, but it's fun anyhow. Classic Spider-man which shoudler at least make fans feel safe in the knowledge that the tone seems right here.
Take a look at the trailer here:
I really am quite excited to see how Marvel's Spider-Man comes together. It really is an ambitious undertaking, but if it can reach the heights of the likes of the Batman Arkham games, I think it would be a huge deal to fans. Besides the odd exception, Marvel hasn't had a great showing on consoles and I think there is a very hungry audience waiting to be served. With all this publishing power and development talent, I think we are in with a very good chance of it being great.
Thanks for the trailer, IGN.