Microsoft and Mojang released a brand new trailer today for Minecraft Dungeons, giving the game a much more cinematic feeling to the story. We're still probably a good six months out from seeing anything, as the game is currently slated for a Spring 2020 release. But this is a pretty decent look at what's to come as they have taken the game and put it in a fresh new light. Way better than a lot of other projects before this came around. This looks like the Minecraft game that will hook people who have no interest in Minecraft. Enjoy the new Minecraft Dungeons trailer!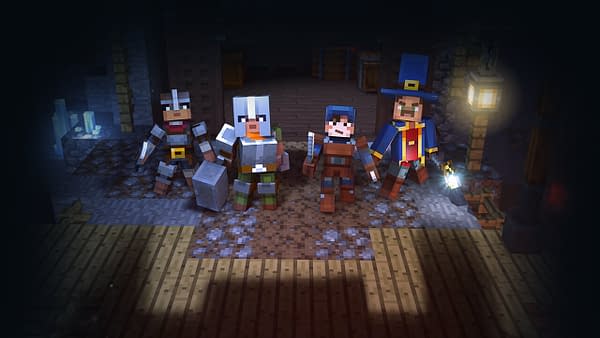 Fight your way through an all-new action-adventure game, inspired by classic dungeon crawlers and set in the Minecraft universe! Brave the dungeons alone, or team up with friends! Up to four players can battle together through action-packed, treasure-stuffed, wildly varied levels – all in an epic quest to save the villagers and take down the evil Arch-Illager!

Discover a trove of powerful new weapons and items that will help you defeat ruthless swarms of new-and-nasty mobs. Fight or flee through canyons, swamps and – of course – mines! Any adventurer brave or foolish enough to explore this blocky and beautiful world will need to come prepared. So quickly, gear up!
Enjoyed this article? Share it!