Tickets of this year's Minecraft Festival have finally been announced, as they will officially go on sale next week starting on March 6th. This first-time-ever festival will be taking place in Orlando, Florida as organizers will take over the Orange County Convention Center. The whole event is being produced with ReedPOP as well as Mohang. You can read a little more about it below, but they have yet to finalize panelists, activities, or much else at the moment beyond the September dates.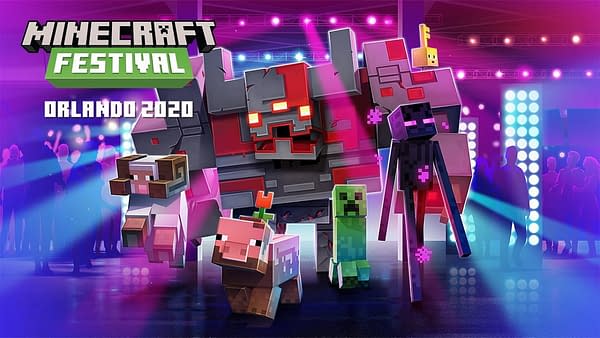 For more than 10 years, Minecraft has brought people together. You have created new worlds, shared your creativity, and forged friendships through great adventures. Now, we are bringing the incredible Minecraft community together for a three-day, one- of- a- kind, in-person event!

Welcome to Minecraft Festival – a celebration of the decade-long adventure we've shared, and an exclusive sneak peek at the epic journey ahead. On September 25-27, join us in Orlando, Florida for an all-out blockstravaganza featuring interactive exhibits, creativity-sparking panels, intense live entertainment, and more! Mojang will bring the entire line-up of Minecraft games (many playable!), and exhibitors from around the world plan to show off their creations. Builders and explorers, creators and streamers, newbies and master crafters – everyone is welcome!
Enjoyed this article? Share it!