Mixtvision Announces A Release Date For "Interrogation"
Mixtvision finally revealed when they would be releasing their upcoming game Interrogation, as it will be getting a release date in December. The game will officially launch on December 5th for PC, Mac, and Linux, as you take charge as a detective in this thriller noir. You'll have to weave your way through simulated conversation to crack at the exterior of the various people tied to your case and figure out what happened. All tied into a dark and vivid art style that will pur you on edge as you play. Here's a little more info and a trailer for Interrogation.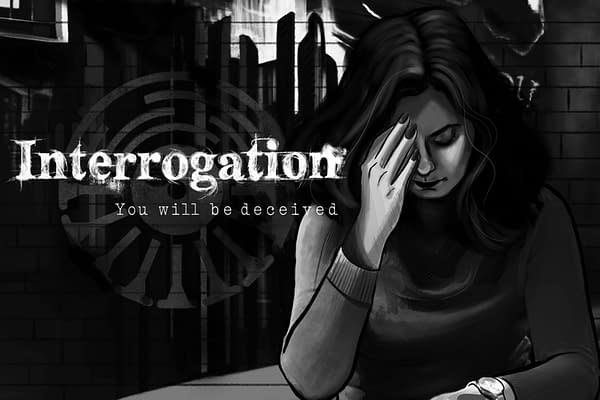 This noir thriller's distinctive look also plays into the realistic conversation system.Questioning suspects requires players to expertly assess both their language and expressions. They can use these insights to manipulate emotions, such as anger, trust, and fear, to uncover the truth – sometimes turning to more dubious methods to get the job done. Players must manage an elite team and assign tasks based on their strengths to increase their chance of success. Selecting memories that serve as special skills for their character allows players to define their own play-style and make the story their own.

Time isn't the only obstacle in the player's path. Journalists and the public are closely watching the police force and their methods, judging mistakes and impacting the investigation. Playing like a loose cannon might lead to fast results in some cases, but the player's mental stability and reputation are at stake. Add to this the need to carefully manage squad deployment along with the constant politics that swirl around the team in this high-stakes case and players can quickly feel the pressure of the situation mounting.