"Mortal Kombat 11" Pro Kompetition Championship Reveals Event Details
WB Games and NetherRealm Studios revealed details this morning for the Mortal Kombat 11 Pro Kompetition Championship, starting with Final Kombat 2020. Final Kombat 2020 will be held on March 8th at Chicago's Park West Theater. Sixteen of the top MK11 players from North America, Latin America, Europe, Australia, and the Middle East will be fighting for a $100k prize pool. Before that, the Last Chance Qualifier will be held on March 7th at the Ignite Gaming Lounge in Skokie for remaining players to get in. You can buy tickets here if you wish to check it out in person, otherwise, it will be broadcast on Twitch. We have a full list of the participants and other activities outlined by NetherRealm below.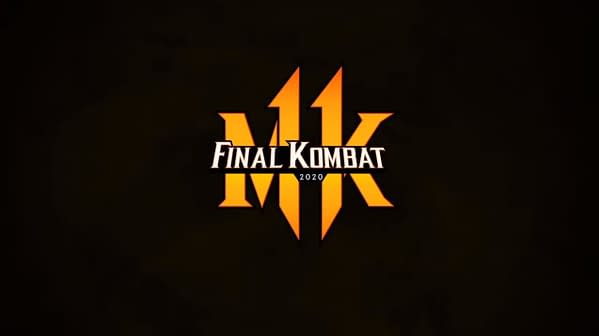 Final Kombat 2020 Qualifiers:

SonicFox (U.S.)

BC Dragon (U.S.)

CGL NinjaKilla_212 (U.S.)

NASR Tekken Master (Bahrain)

PXP A F0xy Grampa (U.K.)

AF DizzyTT (U.K.)

UYU Deoxys (U.S.)

PG Hayatei (Canada)

UYU Rewind (U.S.)

END Scar (U.S.)

CGL Tweedy (U.S.)

Noble Semij (U.S.)

LOK Nivek (Greece)

D2-Stabs (Canada)

Konqueror249 (Brazil)

Last Chance Qualifier Winner (To be determined on March 7)

Final Kombat 2020 Appearances and Activations:

Special appearances by Todd McFarlane (Spawn Creator and McFarlane Toys Creative Director/CEO), Keith David (voice of Spawn in Mortal Kombat 11), Cary-Hiroyuki Tagawa (voice of Shang Tsung in Mortal Kombat 11) and Ed Boon (Creative Director, NetherRealm Studios and Co-Creator of Mortal Kombat).

Exclusive first look at the Mortal Kombat 11 Official Spawn Gameplay Trailer, along with other content reveals. Spawn will join the Mortal Kombat 11 roster on March 17th (early access) as part of the Kombat Pack.

Exclusive reveal of the Mortal Kombat Legends: Scorpion's Revenge Red Band Trailer.

Attendance by MK Kollective ambassadors Boss Logic (Digital Artist) and Alicia Marie (Costume Designer), and Jayn_one (Graffiti Artist), with additional ambassadors to be announced soon.

On-site experiences for attendees, including a first look at the new Mortal Kombat 11 action figures by McFarlane Toys, Spawn-themed photobooth and exclusive Mortal Kombat 11 Final Kombat 2020 promotional products for all attendees. Mortal Kombat 11 merchandise will also be available for purchase, provided by Rooster Teeth.